An Insight on RCMS Lockers
How do students at Rachel Carson feel about their lockers?
Hang on for a minute...we're trying to find some more stories you might like.
Each year, a new wave of students pour into Rachel Carson Middle School. At the sight of their lockers, the school fills with excited chatter. However, while some students love their new lockers, others may not be too happy. Eventually, a topic that has been debated and questioned since the beginning of the year arises.
Are lockers truly beneficial to middle schoolers?
Recent surveys of the middle school students at Rachel Carson Middle School have shown exactly what they think about their lockers. 69.6% of the survey takers responded that they liked their lockers, while the other 30.4% thought quite the opposite.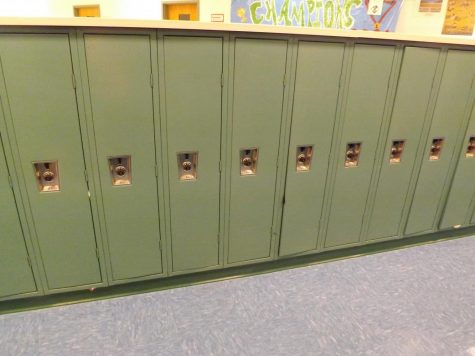 Those in favor of the lockers were quick to state several different reasons: "It's a great way to store belongings. It also teaches responsibility and time management during transitions." Students were won over by the ability of being able to store things safely without having to carry their heavy school books and binders on a marathon around the entire school. Some also stated that they liked the idea of being able to personalize their storage space. However, on the flipside, those against lockers all stated essentially the same reason: "The locker aisles get crowded and they are not big enough to comfortably fit your backpack and books." A greater number of the students were satisfied with lockers but a few were unhappy with the small, tight space.
Respondents rated lockers on a scale from one to ten, assuming that one means lockers are utterly terrible and ten meaning they're amazing. Most people rated lockers as an eight or nine. However, scores managed to get as low as twos and as high as tens.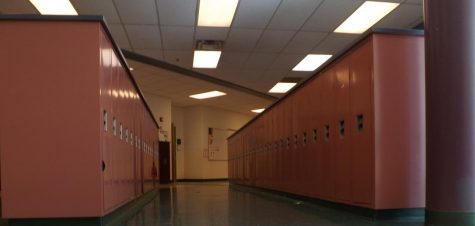 Looking at lockers as a whole, children are expected to use them responsibly and be respectful with them, considering the fact that they are school property. A number of people who took the survey believe that elementary school does not have lockers because younger children may not be able to remember how to open their lockers. "They are not needed because the kids do not switch classes. They can't take the responsibility and little kids do not possess the knowledge required to know how to use it yet."
So, how can students in Rachel Carson make the best of what they have? An important aspect of school is getting to class on time, which is sometimes difficult to achieve with lockers. One way to speed up the process of getting materials to and from one's locker is simply to organize. As cliché as it may sound, organization helps a lot more than most people may believe. Placing binders and folders in the bottom of the locker vertically, or horizontally in the top compartment of the locker is the main go-to for most students. Place them with the spine facing out to make it easy to identify which binder is which if they're labeled, and save valuable time.
Lockers are the key to keeping everyone's binders and belongings safe and protected, which is why most students like them. Without them, there is no middle school.