Does Rachel Carson Middle School Value Breakfast?
Hang on for a minute...we're trying to find some more stories you might like.
Breakfast is the most important meal of the day and when middle schoolers have to wake up at 6:00 a.m. in the morning, they don't always have time to eat a good, healthy breakfast. Eight hundred 7th graders and 8th graders at Rachel Carson Middle School were interviewed about their breakfast routines.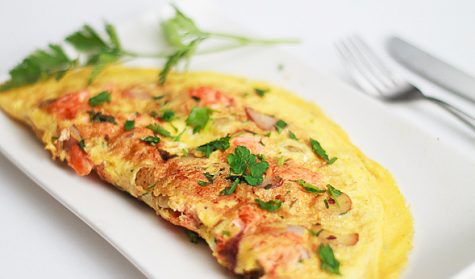 Some students just eat breakfast bars, an easy and healthy choice, but not very filling. Others eat quick foods such as pop tarts, doughnuts, and part of their school lunches like chips or cookies. If people don't have time to have breakfast, they can also get breakfast from the school cafeteria. It,  however, isn't as nutritious as a homemade breakfast with toast, eggs, fruit, and other healthy foods that can give you the right boost to start your school day.
Breakfast can make you focused and ready to learn. When surveying the 7th and 8th graders, it was determined that 30% of them don't eat breakfast in the morning, 40% of them do eat breakfast, and for the other 30% do so depending on what time they wake up.
Out of the entire 7th grade surveyed population, 50% said that they eat breakfast in the morning. Those students ate a good complex meal of either eggs, toast, bacon, fruit or even a combination every morning before school. Twenty percent of them said that they don't eat breakfast in the morning. This means that these students would rather sleep than eat breakfast. The remaining 30% of them said it wasn't part of their daily routine but they did sometimes.
Forty percent of 8th graders do not eat breakfast before school.  This shows that  almost half of the grade would rather sleep then eat breakfast. Only a small fraction of the 8th graders take the time to eat a healthy nutritious breakfast in the morning and the rest only occasionally.
When you eat breakfast it can increase your mood, memory, and concentration which can help in school. If you skip breakfast you get distracted from learning, or give up more easily when faced a challenge.
"People should try to eat breakfast every morning. It will give you a boost for the day and some energy, and as they say, an apple a day can get you an A."