Out in the trailers
Students and teachers enjoy serenity away from crowds but dislike isolation
Hang on for a minute...we're trying to find some more stories you might like.
The trailers are an outdoor addition to the school, allowing room for more classes for students to learn and broaden their mind. But every once and while, the location isn't the most convenient.
The trailers are located outside the main building near to the seventh-grade Champions pod, by the soccer fields. They are home to language classes, Creative Writing, Strategies for Success, Read 180, and Journalism.
Mr. Steven Holmlund, the Strategies for Success teacher, feels happy in his trailer. He has set up an "autonomy" for his classroom to help prevent tardiness in his class. Mr. Holmlund enjoys having his own personal trailer.
"I get fresh air out here! Whenever I want," said Mr. Holmlund. He doesn't mind being separated from the main building. He embraces the exercise, as he is the second oldest in the faculty and enjoys it. The only setback for him is that the relationships he has with staff are not as numerous.
Ms. Lina Hashem, Journalism and Creative Writing teacher, feels students are lucky they make it to class on time.
"A couple people are getting in by the skin of their teeth," says Ms. Hashem. "It's a very close call."
Overall, Ms. Hashem feels content in the location of her classroom. She says that although the location of where she has settled limits her interaction with other staff members, she feels very close to the ones she does interact with.
One thing that helps her meet new people is the Professional Development Cohorts. The Professional Development Cohorts is a meeting between a big group of teachers to bring up new topics to focus on throughout the school.
Although the teachers have different ways of dealing with the uniqueness of the trailers, there is something both of these teachers agree upon; the noise factor. The walls of the trailers aren't very soundproof. You can often hear other classes through the walls.
Ms. Hashem enjoys the view from her window, as she gets a view of the field and the treeline behind. She also is glad to have some distance from crowded halls, especially during this time of year when sickness is spreading.
Isolation is one of Ms. Hashem's least favorite part about teaching in the trailers. She doesn't see much of a variety of staff members.
Another con is that students are restricted to the trailers in a sense that if a student would like to work alone or with a group, they cannot.
A poll asked 107 students in Creative Writing class if it's difficult getting to classes in the trailers, and roughly 56% of them said it was difficult to get to their class. This asks if students feel challenged traversing to the trailers for either distance or crowding in the halls.
Nick Shapiro, 12, of the Majestics Team attends class in the trailers, and doesn't mind walking from A-Pod to attend class. He thinks that although there is a possibility of being late, he doesn't think his class is out of the way.   
"It's like a regular class, just outside."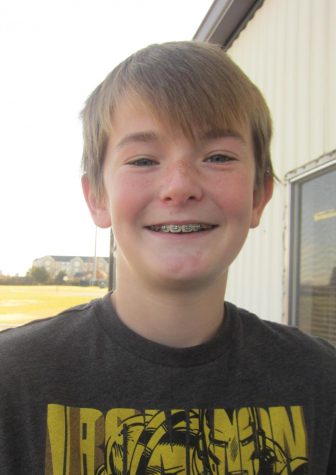 Everett Sawyer, Writer
My name is Everett and I like to play soccer and video games. I enjoy spending time with my friends and family and I am looking forward to writing more stories.