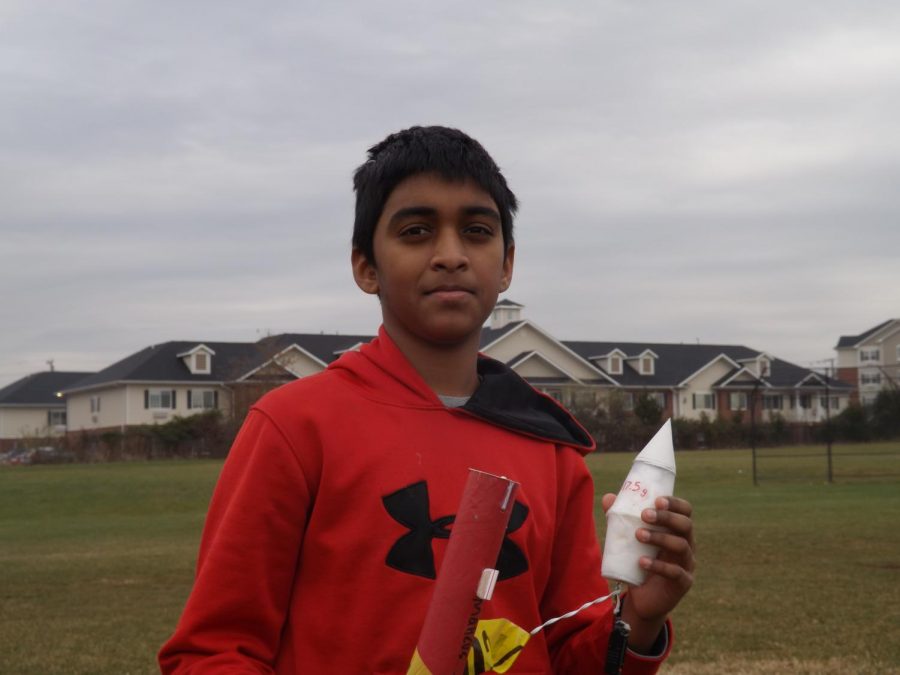 Pankaj Rapuru
Engineering Design and Modeling, commonly known as Tech Ed, is a semester and year long elective in Rachel Carson Middle School. The instructors for this elective are Mr. Mark Bolt and Mr. Alan Anderson. This elective requires a fee of $10 and a display of your acknowledgement of the safety rules for the equipment in the lab.  
In Tech Ed, students are given projects that actively submerge them in computer aided design and gives them a basic understanding of the laws and formulas of physics. Mr. Bolt explains that most projects have "anything that deals with mathematics." They also learn to make prototypes and build upon them.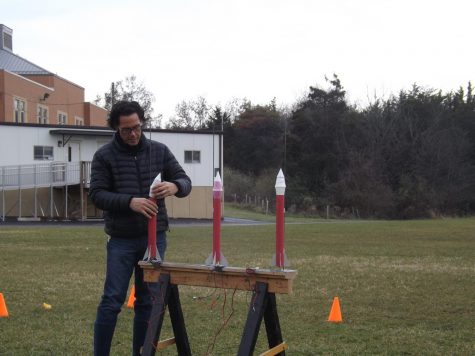 Tech Ed was first introduced to RCMS in 1998 when RCMS first opened. Mr. Bolt and Mr. Anderson were the first and only teachers for this elective. Some clubs like Rocketry Club that was sponsored by Mr. Anderson popped up along the way with Tech Ed.
Some equipment used in Tech Ed are the jigsaws, scroll saws, X-acto knives, construction tape. The saws are electrically operated and requires the utmost concentration and attention. All the major equipment is located in the lab. Everyone who enters the lab must follow all safety requirements and be wearing safety goggles, but eye glasses do not count. All students must pass a series of safety tests that test you on the safety regulations with a perfect score in order to gain access to any equipment.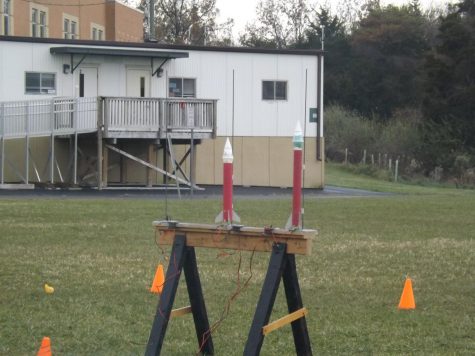 Designing computer designs are done on Autodesk Inventor and Sketchup. Autodesk Inventor is a CAD software that offers 3D mechanical design, simulation of particle and object physics and it contains data listing and storing software. It provides a 30-day free trial for new users and you get a free subscription when you join Tech Ed. The founder of this software are John Walker and Dan Drake. Mr. Walker states his goal as "To render full photorealistic, picture-perfect scenes from floating point models of reasonable complexity in 1/30th of a second," in the home website.
Sketchup is also a CAD software that is rarely used because of its inferiority to Autodesk Inventor. It was previously called Google Sketchup because of its association with Google. However, it was founded by Brad Schell and was co-founded by a primary company called Trimble. It has three versions of its product, Sketchup Free, Sketchup Pro and Sketchup for schools. Sketchup Free is the free version of the product that has limited accessories and tools. Sketchup Pro is the full, unlimited version of the software. It requires a subscription of $695 and  also has a free trial. Sketchup for schools is the s
oftware that is given for schools. This is a reserved version and only the users with a G Suite for Education account can access this version. 
Students use the aforementioned software to create 3D models that are transported into the real world with a 3D printer or a laser cutter. In projects like the pencil holder, the design on the front of the block of wood could be cut in by a laser. The 3D printer is used for projects like the LED light stand where students model the parts by themselves and 3D print them. This is a tedious process because each part must be printed separately
Students can work on the projects for Tech Ed after school on Thursdays and in Panther Time. The 3D printer is also available for use to anyone that creates their own original 3D models. 
Some students do not have the skills or patience to follow the safety rules or be interested in technology.  They quickly learn this and ultimately lose interest in this elective. Those who do make it through are almost certainly going to face challenges. One might find themselves working with a company that they cannot work with. Mr. Anderson explains this clearly when he was working at Adidas and could not meet their printing requirements simply because they were impractical. Most people don't have the time to continually pursue a career as an engineer. However, Mr. Bolt states it clearly: "Never give up, and failure is an option."