Compost bins may be coming to Carson to aid in the war against climate change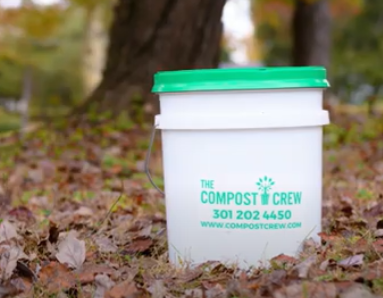 Students under the guidance of Ms. Lauren Breza on Sept. 21 presented the PTA with a proposal to fund new compost bins at RCMS.
The purpose of these compost bins is to decrease the amount of food waste Carson produces that contributes to climate change. The compost bins will later be introduced to seventh-graders.
"I don't know if a lot of people know how our food waste affects climate change," Ms. Breza said. "With a lot of students, that's a lot of food waste."
Ms. Breza, a science teacher, has requested the PTA to grant them the $850 in funding, which will cover pick-up services and four 12-gallon compost bins that will start off the pilot program that will take place near the end of the first quarter. The $850 will also cover the cost of the beginning of next year.
The bins will only be located in the downstairs A-pod for now, but Ms. Breza hopes to add a bin to the cafeteria soon next year.  
Seventh-grade students will get a lesson in their science class about composting, as well as the compost bins. After the lesson, students that are interested in composting are encouraged to leave their food scraps in their lunchbox so they can dispose of them in a compost bin while walking in the halls. The compost bins will be picked up by an organization called Compost Crew every other week. They will be returned after being sorted through and converted into compost, which will then be used in RCMS gardens. 
Food waste is a large portion of our greenhouse gasses. Since the waste cannot decompose in landfills, they produce methane which is worse than carbon dioxide. RCMS produces a large amount of food waste due to the number of students. 
If anyone is interested in composting at home, Compost Crew is also available for individual home pickups.