A year to celebrate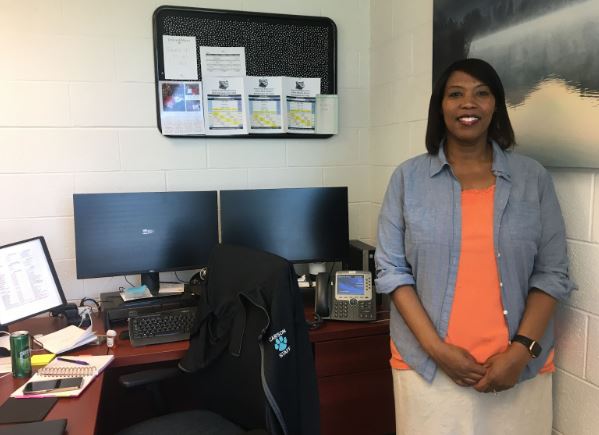 After the first full in-person academic year since 2019, the school year is finally coming to an end. To conclude the year, Rachel Carson Middle School is hosting multiple end-of-the-year celebration activities to congratulate students on the hard work and determination they put into finishing this year on a high note.  
The celebration consists of 4 parts all being held on different days: An award ceremony, activities outdoor and indoor, an eighth grade celebration night, and finally an anchor day on the last day of school.
Many students are looking forward to the celebrations and say that it brings them a sense of achievement.
Neha Shetwal, a seventh-grader on the Legacy team  says, "I enjoy these parties. I worked hard this whole year and in these parties, I feel more accomplished and ready for the summer," 
On the other hand, approximately 15% of the students at Rachel Carson Middle School don't expect much from the celebrations. Akhil Anjala, an eighth-grader on the Wolves team, agrees that he doesn't expect much from the celebration and that it will be average.
"Celebrations are bad. They cost lots of money, they aren't fun, and the activities always end up being mediocre," said Akhil.
Awards
The first event will take place on June 6, 2022. Our Award Ceremony this year is the first informal award ceremony. The ceremony is a video filmed with Award winners and Mr. Gordon Stokes, principal of Rachel Carson Middle School. Mr. Stokes will also be explaining why the selected students deserved the award. It will be displayed by your panther time teachers during the 4th block. The awards being presented in the video include:
President award for educational excellence

Who: Only eighth graders

Criteria: Students must have maintained a GPA (Grade Point Average) of 3.5 or above throughout this academic year

President's award for educational achievement 

Who: Two students per team will receive this award 

Criteria: Students will be nominated by their teachers for displaying an understanding and appreciation of civic responsibility

American Citizenship award 

Who: Two students per team may win this award

Criteria: Students must have demonstrated a positive attitude, displayed an understanding and appreciation of civic responsibility

Principal's award 

Who: One person from each team can win this award

Criteria: Students who have displayed a positive attitude, been responsible, have a strong desire to learn, and is a good person in general
These awards will be the only awards being presented by RCMS principal, Mr.Stokes, but other staff members may hand out awards to their elective classes, general classes, or clubs in their own time. Additionally, teams may also hand out awards to students. 
Contrasting this year, last year, certificates were not handed out to students and had to be mailed to the selected recipients.
Activities
Activities will be taking place throughout June 8 and June 9. Wednesday, June 8 will be dedicated to the seventh-grade activities, and Thursday, June 9 will be dedicated to eighth-grade activities. Students will be in a rotation with the rest of their team and can visit multiple activities. Indoor and outdoor activities will be held in different locations throughout the school. In addition, students will also have an opportunity to sign yearbooks and watch a streaming movie from the library.
Indoor:
Cafeteria

Music

Board Games

Makerspace

Gym

Health Rooms

Choir room 

Relaxation room
Outdoor:

Soccer

Football 

Kickball

Badminton

Basketball
Raina Gao, a seventh-grader on the dream team said, "I think I will participate in volleyball and basketball. I am also going to be spending time with my friends."
These activities weren't held last year due to students coming back from the pandemic and the virus still going around.
Eighth Grade Celebration Night
The PTA-sponsored eighth-grade celebration night will be taking place on June 8 from 5:30 pm to 8:00 pm. This party is a chance for the eighth graders to celebrate the fact that they have finished middle school and are going to high school. 
The tickets cost $30 per person and are discounted to $25 if tickets are bought by May 11. Activities at the party include karaoke, a dance floor, a photo booth, raffle, and games. Food will be provided as well, including pizza, ice cream, and popcorn.
Anchor Day
The last event of the end of the year celebrations is an anchor day on June 10, the last day of school. An anchor day is a day when you see all of your teachers. The Bell schedule will be changed to make the blocks shorter so you will be able to visit all of your teachers. Students get to say goodbye to all their teachers and friends one last time. Each block will last approximately 25 minutes and we will also end the day with a 2-hour early dismissal.
Mrs. Jennifer Miley, Rachel Carson's school director, says, "I think it's a great way for students to celebrate the end of the year. The students have gone through so much from coming after to school"