Behind The Scenes with Ms. Rahyab
Hang on for a minute...we're trying to find some more stories you might like.
Ever wonder who runs things from behind the scenes? We often see the final products of things but never get to know who works long and hard to help create them. Ms. Rahyab, is not only new to the Carson Chronicle team but also to RCMS. Learn about her motivation and drive to run the Carson Chronicle.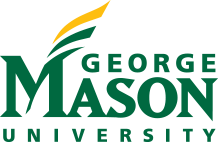 Ms. Rahyab was born into a family of five children with three brothers and one sister. Ms. Rahyab's adolescent was full of movement because of her dad's job. She was born in New York City. When she was 16 she moved to Afghanistan. Three years later, she moved back to America and eventually settled in Virginia. Ms. Rahyab later went to GMU and got her Bachelor's Degree in Criminology Law and Society. During this time she also went to Italy to take classes abroad. She then got her Masters in education from Marymount University. After that it was just a hop, skip and a jump away from her first job, teaching ESOL (English as a Second Language) at Herndon Middle School.
Now teaching Journalism at RCMS, she hopes to teach kids how to write and publish articles. She also wants her students to enjoy writing and for them to get the same satisfaction of finishing and publishing an article as profess
sionals do. Back when she was just a kid in middle school, she would plan out how she would teach her lessons when she became a teacher. "I have my mom to thank for this," Ms. Rahyab remarks as she idolizes her mother in everything she does. Ms. Rahyab proclaims that her mother is the strongest person that she has ever met, mentally and physically. Ms. Rahyab's favorite part about teaching is "learning from the kids" she teaches and getting to "hang out" with them. The one part about her job that she dislikes is having to sit through long and boring meetings. Ms. Rahyab really likes her job.
This may come as a surprise, but teachers actually have a life outside of school. Ms. Rahyab's favorite foods are salad and french fries. In sports, Ms. Rahyab supports teams from New York,  The Giants, the Yankees, and the Knicks. One of Ms. Rahyab's passions is to travel all around the world. She has been to 17 different countries including Monaco, India, Guatemala, Afghanistan, and France. She often watches movies and her favorite one is "A Walk To Remember", a romantic drama about two students who fall in love by mistake.
Ms. Rahyab is a great teacher and head advisor of the newspaper because of her enthusiasm and love for the subject. Ms. Rahyab loves her position and she enjoys reading and editing all of the great articles written by students. Ms. Rahyab likes teaching kids about modern day journalism. All of us hope she continues to stay at Carson and keep the Carson Chronicle running for many years to come.