Rachel Carson's YouTubers
Youtubers all over the world are always posting content such as a video blogs or gaming videos and lectures, and they may be bringing hundreds of thousands of views. Carson has its own set of YouTubers posting.
The student sitting next to you in math class may be a famous YouTuber. They might have thousands people waiting for their next video.
Since its beginning in 2006, YouTube has been a platform for everyone to express themselves through videos to share with others. YouTubers all over the world are always posting content such as a video blogs or gaming videos and lectures, and they may be bringing hundreds of thousands of views. Carson is using YouTube to host entertainers and educators with the abilities to make videos that reach a huge fan base.
An eighth grader who asked to remain anonymous is one of these content creators at Carson. This student began uploading videos on Clash of Clans back in 2010, and has since moved to recording himself playing the hit mobile game Clash Royale.
His channel has now reached over 16,000 subscribers, and continues to grow.
"I grew my channel by clickbait," he said. Clickbait is when a YouTube video has a flashy thumbnail or title. 
Even with weekly updates, this eighth-grader manages to balance his schoolwork alongside YouTube. He said his academics haven't been affected by making YouTube videos, since he always gets his homework and studying done first. His parents agreed to allow him to keep creating YouTube videos, but only when he finishes his homework.

This student has been able to make thousands off of his videos alone. "From YouTube, I made like $2,000," he said. He has also been able to earn money off of YouTube through sponsors and advertising. "I actually got sponsored by a company. It's a free gift card company and that's how I do giveaways for my channel."
With his sponsors, he makes giveaways on his channel, such as his most viewed video on how to get free items in Clash Royale, which has over 700,000 views. Through YouTube, he has found business opportunities through the skills he has learned from his YouTube career. "I've actually edited professionally and I made $200," he said.
This student considers YouTube a hobby and doesn't believe his channel will become huge. His advice to potential YouTubers is to make sure to do their homework, and he warns not to mislead people.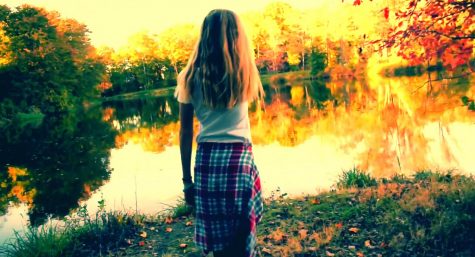 Dustin Tran, another eighth grader at Rachel Carson, also creates YouTube videos. He creates vlog videos, which are videos where he and his friends records events of his everyday life and posts them on his YouTube channel. As of Nov. 29, Dustin Tran had 73 subscribers, and his most recent video and most popular video, "Happy | Short Film," had over 600 views. "Happy" is a project dedicated to showing others how they should handle hate.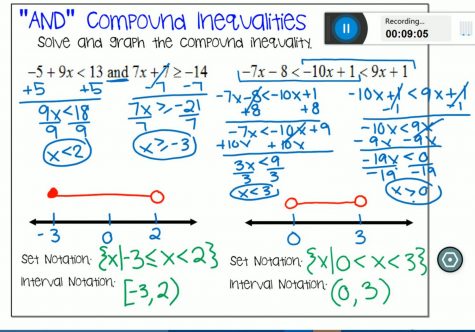 Students at Carson aren't the only YouTubers. Teachers make their own channels and upload videos as well. Mrs. Natalie DeBaldo, from the Champions team, creates mathematics videos and posts them on YouTube.
"My videos are to help my students," she said.
Mrs. Debaldo's main two reasons for creating her channel were to help her students learn content that they missed in class, and to help students who didn't understand the lesson during class.
She started creating YouTube videos over the summer, and has continued uploading since. Though, with the constant uploading, making videos has become time-consuming at home. "I teach two classes, Math 7 and Algebra 1 Honors. For both classes, I make all the videos. So for one unit in Algebra, I might have seven lessons, and then in Math 7, I might have five lessons," she said. "So I have to actually do each of them, every one taking about anywhere from 10 to 15 minutes."
Since Mrs. DeBaldo has begun uploading videos biweekly on her channel, she improved her abilities to manage her time better with consistent uploads. She believes that her videos are a tool for her students to understand her lessons and the units they're learning. Her main goal for her channel is to assist her students in succeeding.
"That's the goal of it, it's not for me, it for my students, that's my biggest thing," she said.