The top 15 travel destinations according to Carson students
Hang on for a minute...we're trying to find some more stories you might like.
Wondering where to go? For all of those who like to travel and would like to go somewhere new, here is a list including many of Carson's top travel destinations. Some of the favorites included Paris, London and Jamaica.
Carson students shared their favorite vacation destinations and the pros and cons.  Votes of students who traveled more frequently were considered more as they have been to more places and have a more diverse variety of opinions. Using the students opinions and gathering research, we have created a list of 15 travel destinations that you could enjoy.  Some of these destinations you've heard of, but others might intrigue you. In this article are 15 places from around the world and brief description of what makes each unique. Each place was factored by number of votes, quality of destination, cost, food and how much Carson students enjoyed these places.
Here's a look at some of Carson's top 15 travel destinations:
15. London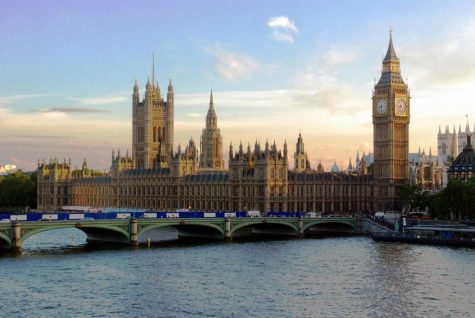 Home of the Queen of England, London is a city sparkling with royalty and historical meaning. While visiting London, your choices are endless, as there is so much to experience. London is pretty costly but it's filled with historical significance. You can visit iconic attractions like Westminster Abbey to take in a piece of history. Big Ben, the Tower Bridge, London Eye and Buckingham Palace are most of the famous landmarks that should be on the top of your list when you visit London. Most people don't travel to London for the food, but fish n' chips and shepherd's pie are two of the best dishes you can find there.
14. Dubai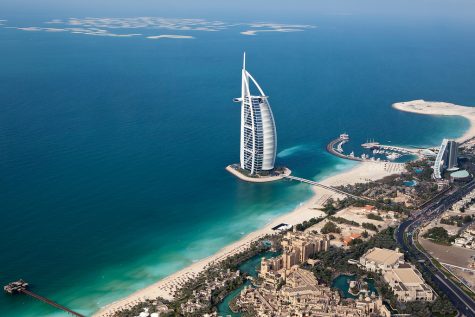 Sitting on the Persian Gulf is the largest city in the United Arab Emirates, Dubai. Dubai is known for its luxurious living style and unique cars. One downside of visiting Dubai is the cost, as the prices for flights and hotels are very expensive. There is also a risk of severe sandstorms, which occur on occasion. On the other hand, Dubai has excellent hospitality and is very magnificent. In Dubai you can visit the Burj Khalifa, the tallest building in the world, or take a splash in the waterpark at Atlantis. You should try some of Dubai's spectacular street food or get some shawarma.  Dubai is very beautiful and the living style is off the charts.
13. Grand Cayman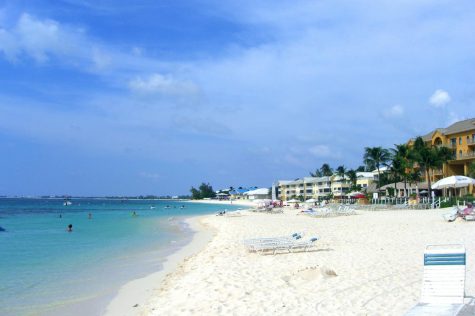 If you are looking to enjoy some time by the beach and to try some delicious food all at  an affordable price, then the Grand Cayman Island is the option for you. Sitting just below Cuba and to the west of Jamaica is the Grand Cayman. The awe-inspiring beach resorts, plus scuba and snorkeling sites make it a top travel choice among Carson students and adults.  A popular attraction to visit is the seven-mile beach, which extends northward along the west coast of the island starting in George Town and ending up the coast. Like any popular tourist area, the seven-mile beach can be crowded. To compare, a busy day on the seven-mile beach could be a slow day on the beaches in Miami. The Grand Cayman has an abundance of different food options to fit your desire, ranging from touristy food to local dishes you may have never tried.
12. Orlando, Florida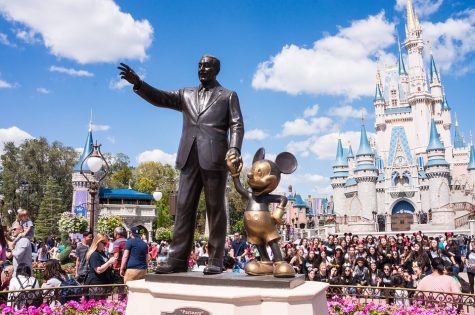 Walt Disney World. Universal Studios. SeaWorld. There is not much else needed to explain why Orlando receives about 56 million visitors annually. From world-class roller coasters to encounters with dolphins, it's no wonder Orlando is a favorite vacation spot for families. As per usual, theme parks can be very crowded during the day, resulting in long lines and humid temperatures. Some positive things you could take away are that you could experience the vacation of a lifetime meeting all your favorite characters like Mickey, Minnie, and Donald Duck. You can also relieve stress by riding the thrilling roller coasters. "I really like Harry Potter, so Universal Studios was so appealing to me," said Isha Patel, a member of the Explorers team. Other than the big theme parks, visit some other of Orlando's top attractions. Try visiting Gatorland, where you can see rare Albino Alligators and take an airboat tour across the swamp. The Kennedy Space Center is located only a short drive away from Orlando, and will not disappoint. You can take a tour of the facility and go behind the scenes to view the control room. Thanks to its large Latino population, Orlando is rich with great Latin American food for all those craving a meal after a long day at Disney.  
11. Delhi, India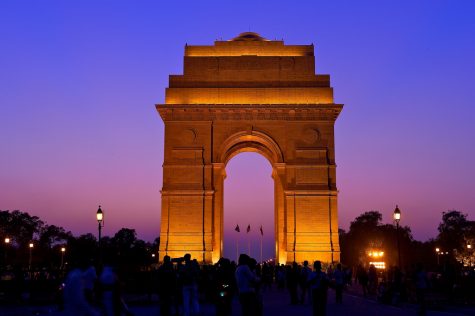 The largest city and capital of India is Delhi, home of around 18.98 million people.  Delhi is full of many historical attractions and is a popular destination choice by many Carson students since many of them have families there. However, Delhi is very polluted, and the homeless population is significant. Delhi has many historical sites and good food that can counter the cons.  In Delhi you can visit the iconic India Gate, or find yourself learning history at The Red Fort. If you want to explore more of the Indian culture, then you could take the train to the Taj Mahal. Delhi is home to many of the finest restaurants in India, in which they serve a variety of different foods. If you enjoy trying different foods, then Delhi will fulfill your needs.
10. Madrid, Spain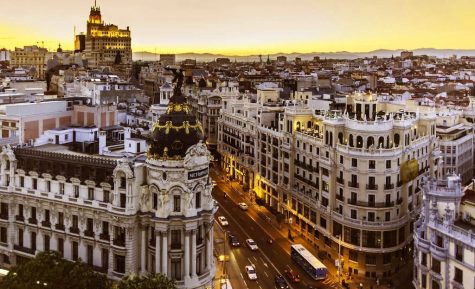 The largest city in Spain is no ordinary city. Madrid is full of Spanish culture and revolutionary architecture. "Madrid has tons of delicious foods and attractions such as the Royal Palace," said Joshua Hsueh, an eighth-grader on X-treme Team, reflecting on his most recent trip to Madrid. Besides the Royal Palace, check out the Museo Nacional del Prado, a magnificent art collection. If you travel to Madrid, you'll have to be careful, as there are a large number of pickpockets lurking about in the streets. You will still have a great time though, as Madrid is filled with world-class museums and is very easy to get around with the Madrid Metro.
9. Ocho Rios, Jamaica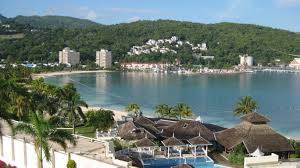 Ocho Rios is a port town located on the north coast of Jamaica. It is known for its abundance of different market places and beaches, as well as many cruise lines porting here.  Ocho Rios has quickly become a top tourist destination in Jamaica due to its attractions, food and white sanded beaches. Despite all the advantages, there are some disadvantages with visiting.  One of the biggest cons you will encounter is the two-hour drive from the airport to Ocho Rios. Although it sounds substandard, it could be one of your favorite parts of the trip, as you get a glimpse of Jamaica's culture and way of life.  Beaches in parts of Ocho Rios are also more rough, and have less sandy beach area. This is due to the rockier coast line on this side of the island that attributes to the beach conditions and rougher, more turbulent waters. If you have some down time, Dunn's River Falls is one if the areas famous attractions.  Here, you will climb the rocky falls and enjoy the rainforest-like atmosphere. If you want to go shopping in Ocho Rios, you should head to the Island Village. There are many different restaurants in Ocho Rios where you can experience both familiar and local cuisine. "Ocho Rios was filled with lots of friendly individuals and attractions of a lifetime," said a seventh-grader, as she summed up her trip to Jamaica.
8. Singapore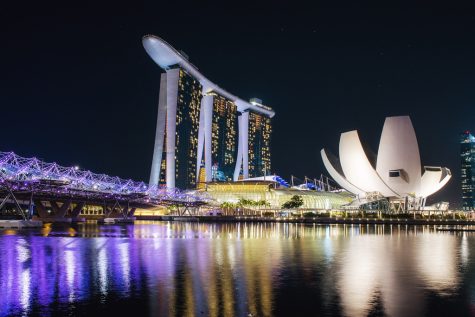 Singapore is a city-state located in Southeast Asia off the coast of Malaysia. It is recognized internationally as an important financial and technological center. Thanks to its tropical climate and world renowned cuisine, Singapore has become a popular tourist destination. "My vacation there was lit," said David Chuang, an eighth-grader. However, prices can be expensive, and the plane ride is very long. Fortunately, Singapore is very easy to get around with the MRT, their rapid rail system. The majority of the locals can speak English, making it very easy to communicate with the locals if you need any help. The top attractions you should consider visiting includes the Jurong Bird Park, a 50-acre aviary with birds from around world, and the Gardens by the Bay, a garden home to over a million plants and the iconic futuristic trees they call "supertrees." If you want to go shopping, Orchard Road is plentiful of all the shops you could hope for. For you foodies out there, seek Chinatown or Little India as you embrace the many cultures that define Singapore.
7. Fiji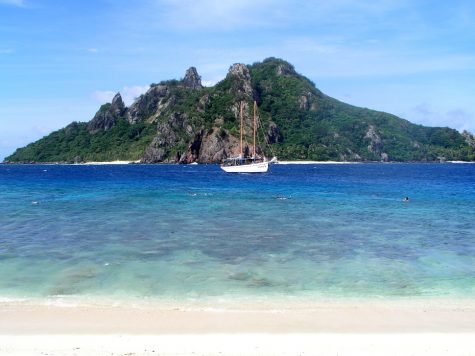 It's no secret that Fiji is home to some of the world's most pristine beaches and turquoise waters. Fiji is a small country located in the South Pacific and is 3,152 miles southwest of Hawaii. This being said, it is very remote, making it hard to reach. Typically, plane tickets are very expensive, but some would consider it worth every penny.  On another note, Fiji's beaches are arguably some of the best in the world. Try hiking the Falls of Tavueni or embrace the local culture by visiting Sri Siva Subramaniya Temple. Since there aren't very many restaurants, eating at the resort would be your best bet.
6. New York, New York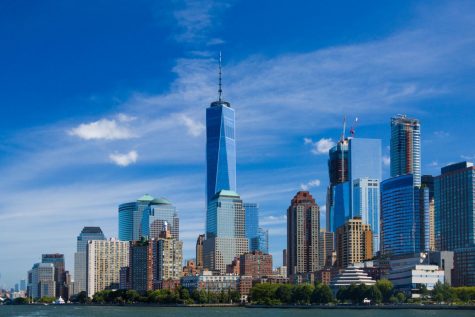 The Big Apple is packed with about 60 million visitors annually who come to see some of the world's most iconic landmarks.  The Big Apple is a must-see for anyone who hasn't been there. From places like Times Square and the Statue of Liberty to Central Park and the famous Yankee Stadium, the city that never sleeps has exciting attractions rolling 24/7.  With New York receiving a lot of tourists year round, the streets can be crowded and some places can be dirty. To counter the traffic congestion, the subway is the prefered form of transportation if you plan on arriving quickly to your destination.  Since New York is so diverse, there are many different restaurants that could meet your interests. You could try dim sum in Chinatown or go to Little Italy where you can go visit the restaurants that invented our favorite dinner dish, spaghetti and meatballs.
5. Sydney, Australia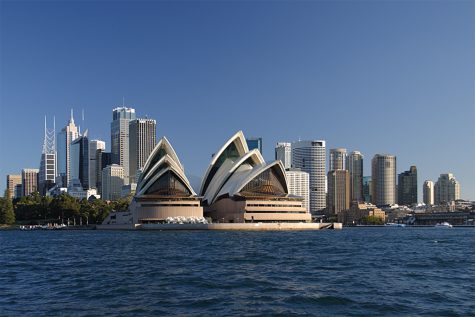 You may be surprised Sydney is so high up on this list, but Sydney does not disappoint. Although it's little pricey and there is danger due to some of the world's most venomous species, Sydney is dazzling with iconic structures and a joyous atmosphere. During your visit, you should visit the Sydney Opera House or take a stroll around Victoria Harbor.  If you want to enjoy yourself at the beach, Sydney isn't the best option. Although it has beaches, they are not as good compared to some of the previously stated destinations. Instead of going to the beach, go to the Powerhouse Museum, where you can interact with exhibits of science, history and more. Also visit the Sydney Zoo, where you can visit wildlife from around the world. Sydney has numerous world famous restaurants and you can chow down on Australian foods like kangaroo or lamingtons (a popular dessert) here.
4. Rome, Italy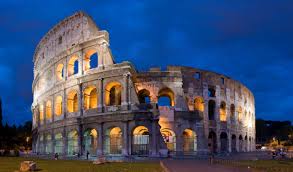 The eternal city has now been standing for over 2,000 years. Although that may sound alarming, it does not take away from your overall experience. Due to the longevity, some places can be dirty and the locals are not the friendliest. You can however, experience centuries of history as it is restored in this marvelous city. Some of Rome's top attractions include the Colosseum, where gladiators fought each other to the death, or the world's smallest country, Vatican City, where you can visit Sistine Chapel and Saint Peter's Basilica. Eating food here can't get any more Italian. Pizza and pasta are among the many choices of authentic Italian foods here.
3. Cancun, Mexico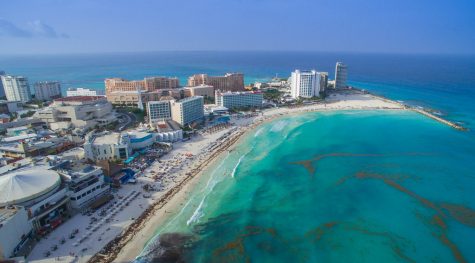 A well known resort town, Cancun is filled with many fun and exciting activities. It's serene, and its crystal waters are also quite the spectacle. Many Americans, specifically Carson students, flock to this paradise every year. "My favorite part about Cancun was the beaches," said Nipun Jonnalagadda, a member of X-treme Team. Even though it may sound nice, crime has steadily been increasing in Cancun every year. To make up for that, Cancun is very affordable, easy to travel to, and has exquisite beaches. In Cancun, you can snorkel, surf, parasail, or do pretty much any kind of water activity you can imagine of. If you want to lie down on the sand to get a tan, Cancun will help. Try Cancun's delicious street food if you are hungry, but beware of food poisoning. Many Carson students have reported they got food sickness while in Cancun.
2. Paris, France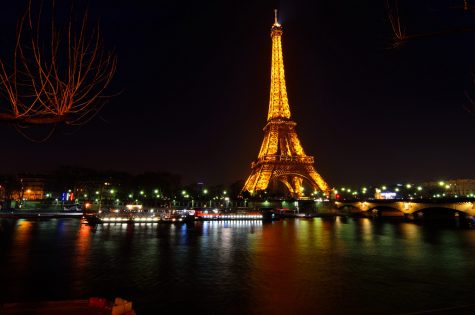 The capital and largest city in France, Paris is dazzling with iconic landmarks such as the Eiffel Tower and the Louvre. It will also be the site of the 2024 Summer Olympic Games. It sounds intriguing, but you will have to face long lines (especially for the Eiffel Tower) and rude people. Even if you do run into that, you probably find yourself having a good time. You could see amazing places that you have always dreamed of going to. Visiting the Eiffel Tower and looking at the Mona Lisa are on pretty much everyone's bucket list. "I enjoyed my time in Europe, but Paris was my favorite trip because of the food and attractions," said Nicholas DeBellas, an eighth-grader on the Wolves team. The food is spectacular as well. Home to some of the finest pastries, is Paris. If you were to try one for your first time, the favorites among students are croissants, macarons, or a souffle. Getting around is also fairly easy.
Honorable Mentions
Nassau    
Nassau is the capital of the Bahamas and is home to countless beaches and most famously, Atlantis. Many of the beaches can be dirty though and the waves are generally rough. 
Seoul
Seoul appealed to many Carson students as they said Seoul was their favorite destination. The city is a blend of old and new and the food was praised by many Carson students. Traffic and pollution play a big factor in this city missing the top 15 list.
San Francisco
San Francisco is packed with attractions whether it's exploring history at Alcatraz or riding over the iconic Golden Gate Bridge, there is more than plenty to enjoy during your stay. 
1. Honolulu, Hawaii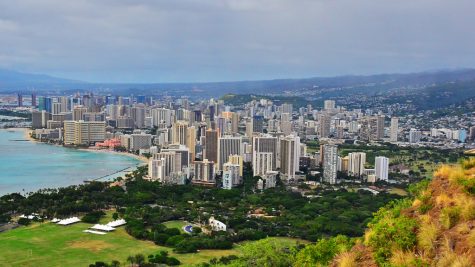 It should not be much of a surprise many Carson students chose Honolulu. With 6 million visitors annually, Honolulu is packed with plenty of beautiful beaches and sightseeing. Like Fiji, Hawaii is also very remote and flights can sometimes be expensive. Honolulu's attractions, clear water, and natural features make up for those inconveniences. Stroll along Waikiki Beach where you could get a tan or visit the USS Arizona Memorial at the historic Pearl Harbor. If you are interested in an outdoor experience, then you should take part in a hike on Diamond Head, the dormant volcano that sits just minutes away from Waikiki. Dive into some of the finest Hawaiian Barbeque here as it is inspired by Asian and Western cultures.

Lukas Hu, Writer
Lukas Hu is currently an eighth grader at Rachel Carson Middle School. He enjoys learning history, mathematics, and science. He also is a competitive swimmer...