Teachers and students are excited to watch 'Incredibles 2'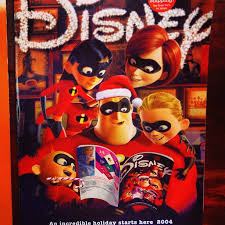 Sebastian Arce and Lucas Aparicio
June 13, 2018
Teachers and students alike are looking forward to seeing "Incredibles 2," more than a decade after the original came out.
"I cried like I cried," said Sitara, an eighth-grader at Rachel Carson Middle School. Sitara wasn't the only one excited to hear that the sequel of "The Incredibles" was coming out on June 15, the same day that summer break starts. "I saw the first one and loved it," said teacher Mr. Frazier.
"I'm probably going to watch it," said Sitara. It's been 14 years since the first "Incredibles" came out. In 2004 it had a budget of $92 million and made $633,019,734 worldwide. Brad Bird writer and director for both "Incredibles" movies has the Carson community eager.
"I'm very happy, I think it's very cool that it's finally coming out after all this time," said Mr. Frazier. "Incredibles 2" was in production for 14 years and was originally going to be released in 2019 but was pushed early for the delay of "Toy story 4." "I'm genuinely excited for such a movie to go on its way to being in the theaters," remarked Mr. Frazier.
Two years before the release of the first teaser by Pixar studios, a tragic event occurred — the death of the voice actor, Elizabeth Peña. Elizabeth was the voice actor of the character Mirage. She died on October, 14 2014, at the age of 55. This may affect the outcome of the movie, without her, a whole new theme must be created to keep the flow of the story going.
Students and staff at Carson think this movie is well on its way to being a good one. Just like Mr. Bickford said, "You never know how the movie will turn out."