Lip Sync Battle promotes school spirit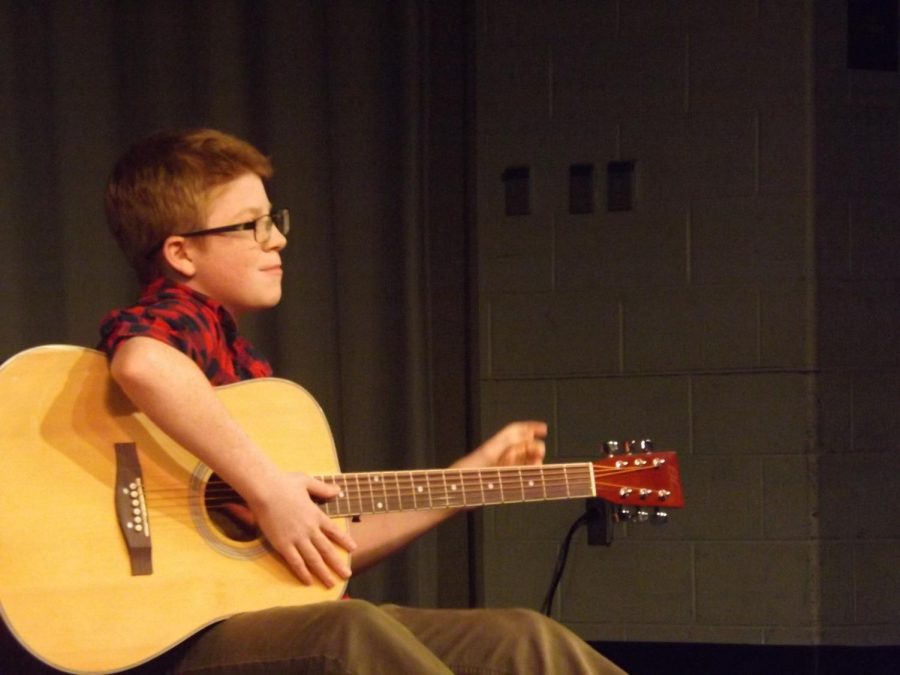 The stage lights dimmed to a blue, and the chatter that once filled the lecture hall dissipated to silence as the first contestant took to the stage to perform the opening act in the RCMS Lip Sync Battle.
The Lip Sync Battle took place on December 13, in the lecture hall. At the event, students and staff members lip synced and danced to their favorite songs.
Lip syncing is mouthing the words in synchronization to a song recording to make it look like one is singing it.
At the Lip Sync Battle, a few students and staff members were the judges, and they ranked first, second, and third place. There was a three way tie for first place, won by Mr. Stokes and Mrs. Molnar, singing Party in the USA by Miley Cyrus; Mrs. Allen, singing Champion by Carrie Underwood; and Zoe Brandenburg, singing Play With Fire by Sam Tinnesz. Owen Gluck won second place, singing This Is Me from The Greatest Showman, and Spoorthi Nadkarni was awarded third place, singing I'll Make a Man Out of You from Disney's Mulan.
The contestants wore elaborate costumes, and some used props such as fake mics, phones, and guitars.
"I joined the Lip Sync Battle because I love competition, and I love school spirit," said Mrs. Allen. "If I have to be a little silly in order to get students excited about something like this, then I'll do it."
This was the first time Rachel Carson has done a Lip Sync Battle, but it has been a popular choice at other schools in the past.
"In my previous school," said Mrs. Allen, "male staff went against female staff at a Lip Sync Battle, and female staff won two years in a row!"
Mrs. Allen and Mrs. Donlen believe that SCA events highly promote school spirit.
"Our goal," said Mrs. Donlen, "is to find something so every student has something they want to go to."