Justice for all or for none?
Students on the Explorers team determine whether or not justice was really served in past court cases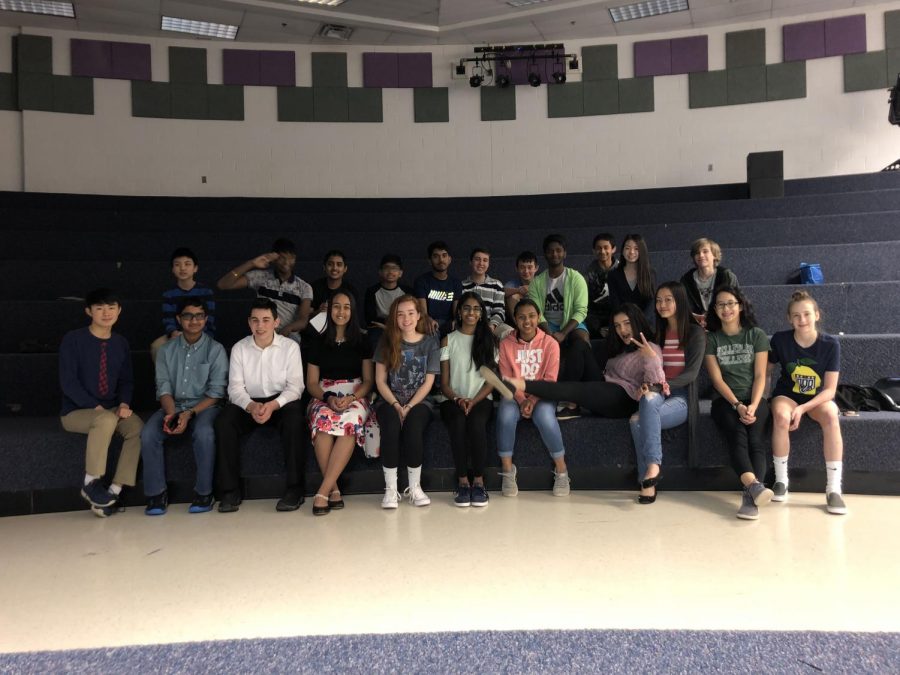 Students on the Explorers team in Mrs. Roberta Washington's eighth-grade English class determined in April whether or not justice was really served in prior cases in a Justice for All project based off the book "To Kill A Mockingbird."
Students think justice was not served and presented evidence that supported their opinion. They presented the class's four best presentations on April 11 in the Lecture Hall.
Olee Banerjee, 14, an eighth-grader on the Explorers team, presented the case Kent vs United States.  
"We choose this case because it can be relevant to kids of our age. It's about someone our age getting tried as an adult and being sentenced to 30-90 years in jail," said Olee.
Morris Kent, the person being tried, had a previous criminal record from when he was 14. His case involved three counts of house break-ins, three counts of robberies and two counts of rape. It was the first case where a teen was tried in court as an adult.
"I used to think the justice system was just or fair, but there are so many gaps and holes in what's fair and what's not," Olee said.
Olee feels that juries should be improved.
"Although our justice system is not completely fair," she commented, "it's also not completely off either. Essentially, it's more right than wrong,"
Olee thinks that over time the justice system will improve.
"We just have to give them time."
"Seeing a kids' view on a case that was closed years ago was really interesting to watch," Mrs. Washington says.
Every student learned about a case of their choice. They backed their opinions on the case up by giving examples from the book, "To Kill a Mockingbird," which the Justice for All assignment is based off, and the case itself.  
"One of the hardest things was presenting," Olee said. "You have to seem composed and you have to look like you know what you are doing even if you don't."
Olee and her group might have had some challenges but they were still able to execute their project.  
"There was really no easy part of the project, you have to make sure you've covered everything,"  she says.