YouTubers and Twitch streamers at RCMS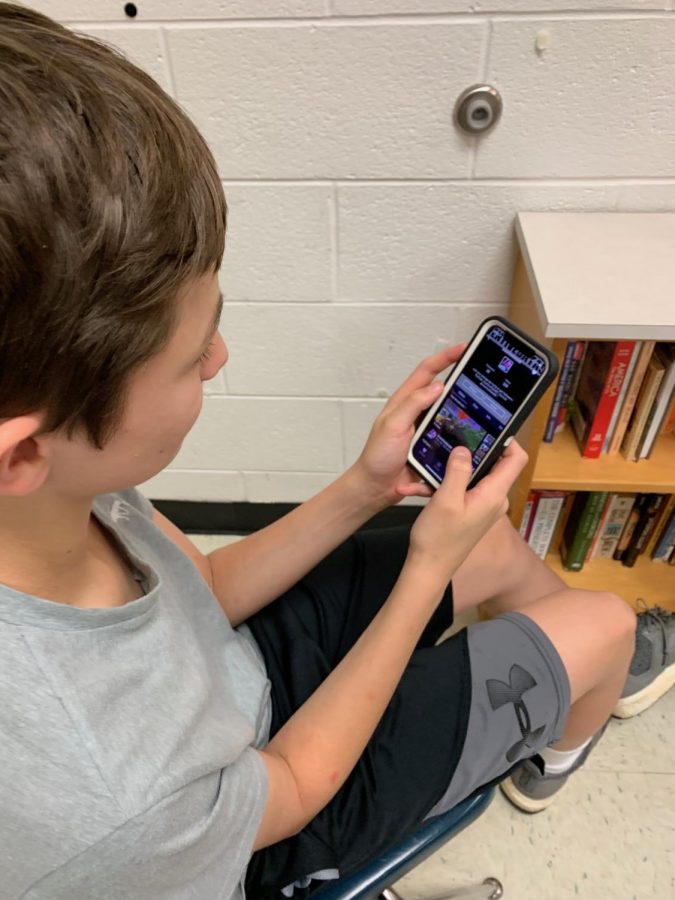 As entertainment platforms grow in popularity, some students from Rachel Carson Middle School have started to make videos or streams to post for others to watch.
Twitch.tv and YouTube.com are social media platforms that allow you to share your own content live or from a recording to show to the entire internet.
"Streaming is fun because I get to play games the whole time," says Ty Ordonez, on the  Majestics team at RCMS.
13-year-old Ty is a streamer on Twitch.tv and is known as InventiveData98. Nine years ago he got his name from his original Xbox 360 that randomly gave him his name. He plays many games like Fortnite, Minecraft and of course cool math games. He plays those games and sometimes more on stream two to three times a week. With 35 followers, it's hard to gain publicity but he has had bigger streamers come onto his own and talk in his chat, that helped him to grow more.
"When I stream I have a pretty average setup," Ty says.
He has a Razer Huntsman Elite keyboard and a Logitech g502 mouse. He uses Streamlabs OBS to stream his content.
"I want to stream because I would do what I  normally do but making money while doing it," says Ty.
Mason Szczesniak, 13 years old, on the Trailblazers team on RCMS has a channel focused on gaming. In total, he has around 450 subscribers. He usually posts every one to two weeks.
"I wanted to do something more meaningful," Mason says.
On his main channel he used to do gaming videos on Minecraft and other games; he now posts montages of Overwatch.
"I was watching a lot of YouTube and decided I wanted to do it," Mason says.
Jackson Ally, on the Majestic team, known as Yotiss online, does both Youtube and Twitch.
"I like streaming because I get to talk to people I know and people in my chat," says Jackson.
Jackson not only has the nickname of Yotiss, but also goes by Pearz.
"I got the name Pearz by when I was in my kitchen. I was bored, so I looked around for something to eat and I saw pears. Then I thought that it would be a good name for me."
He uses a Corsair k95 keyboard and a Logitech g502 mouse. He has a dual monitor setup — one to game on and the other one to run his stream with.
"I really like to do this, [because] it's fun for me and the people that watch me," Jackson says.
There are many entertainers at RCMS and hopefully more to come. With sites like YouTube many people can find people that they connect with and people that make content can be happy with what they do.