Virginia basketball players in NBA draft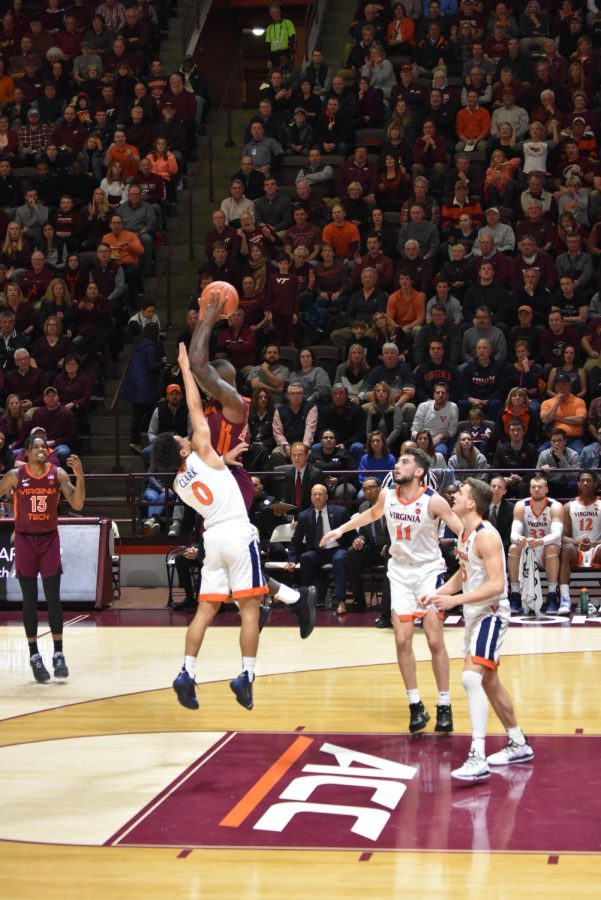 Josh Tapp, Writer
May 12, 2019
Many kids' dream is to win the NCAA Basketball Championship. After you complete that, there is not much else to accomplish in a college basketball career. This is a possible reason that four of the five Virginia starters decided to leave school early and go to the NBA.
The first person to declare for the NBA draft in Virginia was guard Ty Jerome on April 15. Small forward Deandre Hunter declared later that same day. Next was guard Kyle Guy on the 16th. Guy said he was entering the NBA draft, but returning to UVA for another year was still an option. Guy then stated that he was keeping his name in the draft and was not returning on April 22, six days later. The last one to declare was center Mamadi Diakite, who declared on the 17th.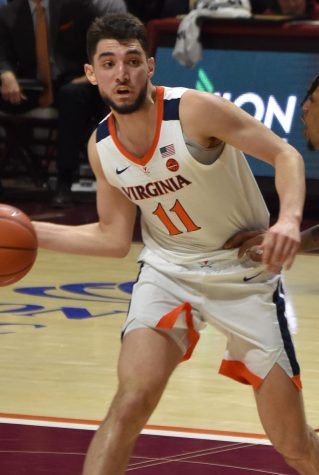 Ty Jerome is a 6'5 guard from New Rochelle, New York. In his 3 years combined at Virginia, he averaged 9.5 PPG (Points Per Game), 3.7 APG (Assists Per Game), and 3 RPG (Rebounds Per Game). In his last season he averaged 13.6 PPG, 5.5 APG and 4.2 RPG, career highs in all three of those categories. Jerome was the most consistent throughout Virginia's championship run. His best game during the tournament was the Final Four game against Auburn. Jerome had 21 points, 6 assists and 9 rebounds, leading the team in all three. Jerome is projected to be drafted from bottom first round to early second round. Jeff Tapp, Virginia basketball fan, thinks that Jerome will have low minutes early in his career but will continuously move up in the rotation.
The next person to declare was Deandre Hunter, the Small Forward. Hunter is 6'7 and is from Philadelphia, Pennsylvania. In his last year at Virginia, he averaged 15.2 PPG, 2 APG and 5.1 RPG. Deandre Hunter had an amazing final game against Texas Tech in the National Championship. He scored 27 points, 1 assist and 9 rebounds. He led the team in points. This included a three-pointer late in regulation to tie the game and send it to overtime. Hunter is projected to be drafted in the top 5-10 picks. Because he will likely be one of the first picks, he might be an instant starter. Virginia fan Connor Tapp, 12, a sixth grader at Crossfield Elementary school, said that he thinks Hunter will average 7-8 PPG in his first couple of years but then will average double digits at the peak of his career.
Third to declare was Kyle Guy. Guy is a 6'2 guard from Indianapolis, Indiana. Guy averaged 15.4 PPG, 2.1 APG and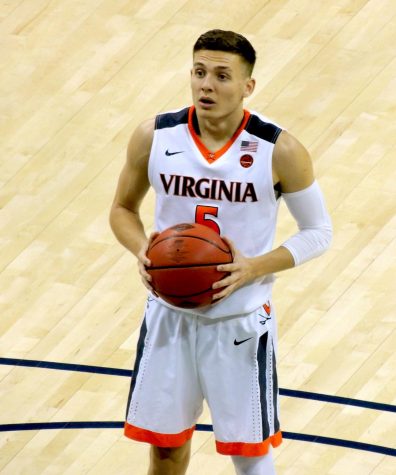 4.5 RPG. This included an amazing 42% on threes. Guy couldn't make a three for the first part of the tournament but then he started making them later in it. Guy had a good Final Four game. On the final play of the game, he was fouled on a three pointer so he shot three free-throws, down by two. Guy made all three, resulting in a Cavalier win. Because of his height, he will likely have to guard Point Guards, even though he is a Shooting Guard. Even though the positions are pretty similar, Point Guards in the NBA tend to be a little faster. Depending on the mock draft you look at, Guy might be in and might not. Even though he might be projected undrafted in some mocks, his draft stock is rising in almost every mock draft. Another Virginia fan, Danny Murphy, Majestics, said he thinks that Guy will end up being drafted in the second round, like some mock drafts say.
The last one to declare was Mamadi Diakite. Diakite is 6'9 and from Conakry, Guinea. In his last of three years at Virginia, he averaged 7.4 PPG, 0.3 APG and 4.4 RPG. Diakite was the only one out of the four Virginia players in the draft that did not get an invite to the NBA Draft Combine, where they test each players' skills fairly. However, if he can get into the G league, he can work his way up to the NBA. He still can decide to come back to Virginia for another year if he wants. Diakite will likely have a huge effect on Virginia's season if he comes back. Jeff Tapp thinks that he will be the difference between being a bubble team to being a Sweet 16 team.
Jerome projected in the late 1st – early 2nd round. Danny thinks that he will be drafted in the 2nd round of the draft. If he gets drafted in the first round, he will have higher expectations than if he is drafted in the 2nd round.
Danny also thinks that Guy will be drafted in second round as well. That means that the expectations will be pretty low, as there are only 2 rounds in the NBA draft, meaning you have to be an extremely great player to make it in.
Connor Tapp thinks that Diakite should come back to Virginia, just to improve a little more and try to improve his draft stock. However, Connor thinks he will stay in the draft.
Hunter will likely go early in the first round which means expectations will be extremely high and he will have to perform well right away. This could put a lot of pressure on him to do well. This could also be a confidence boost to though because it means a team thinks you are one of the best players in the draft.
With four of the five starters leaving, Virginia will likely be worse than the 2018-2019 year. Virginia is getting a few very good recruits though and so they still have a chance. One of these recruits could be 5-star Johnny Juzang, a 6'7 Point Guard. In his final year of high school, he averaged 23 PPG, 3.4 APG and 8.5 RPG. Juzang has narrowed it down to his last four choices and Virginia is one of them along with Kentucky, Kansas and Oregon. "If we get Juzang and Diakite, we'll get 25 wins," says Connor Tapp.
Next year Virginia will likely be worse than they were this year, when they won the National Championship. Connor thinks that Virginia will be a bubble team and lose in the round of 32 in the tournament next year as a nine seed, with 18 regular season wins.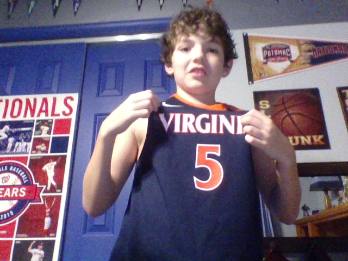 However, Danny thinks Virginia will win 29 games and make the Sweet 16 as a 2-3 seed in the tournament. If they win all, I'd be surprised," said Danny.