Diving into the elective Coding and Innovative Technology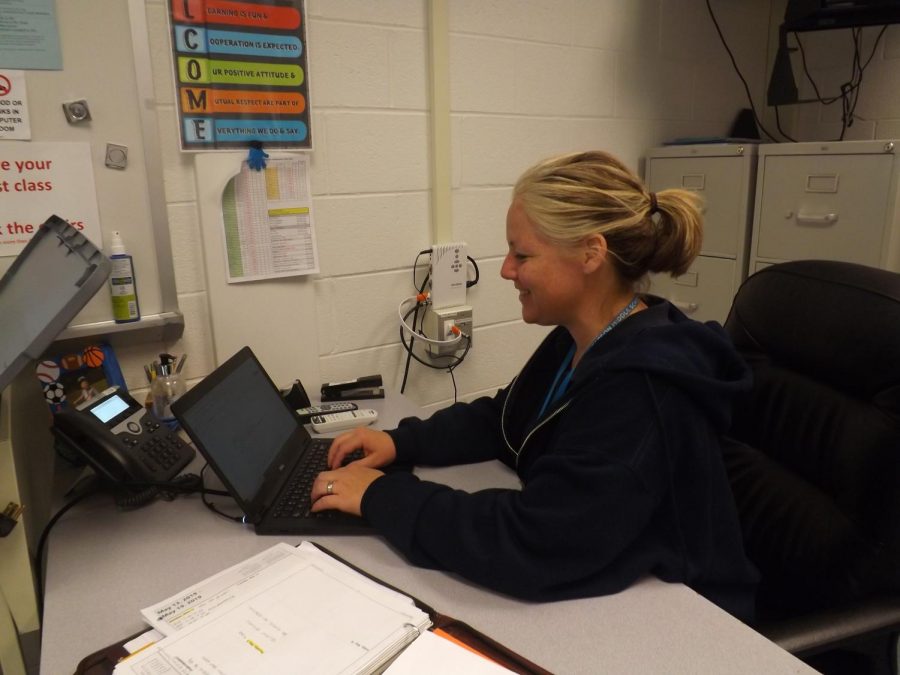 Ankita Sachdeva, Writer
May 12, 2019
Carson students say that they enjoy their time in the elective Coding and Innovative Technology, learning how to use latest technology, like making a website of their own from scratch.
"I used my creativity, and coding websites from scratch is really fun," said Lakshya, seventh-grader, from Legacy Team.
The websites contain lots of knowledge and patience, because it is very hard to spot mistakes. It is really fun for the students, and they are engaged and having fun in this activity.
This elective has been around for several years but as years passed, teachers kept changing, and now Ms. Rachel Cheng is the new teacher for Coding and Innovative Technology. There are many projects and activities students engage in, which tends to interest them. Most of the activities are based on coding different sprites, and learning variety of ways to code.
"Most of the time they enjoy it," said Ms. Cheng.
Once class starts, students usually get self-directed time to learn at their own pace. Ms. Cheng would explain the topic then give an opportunity to students to explore the topic more in depth.
"All you would need for this class would be yourself and a positive attitude," said Ms. Cheng.
All the work that is done in class in this elective is on computer.
Programming a website
This is one of the first activities that is done in this elective, to give the student a feel of how websites are made, and all the planning and programming behind it. Students would use notepad to write HTML (Hypertext Markup Language, the name of code that is used to run a program), and later on customize colors and fonts to make it pretty.
"This is one of my favorite activities," said Lakshya.
Creating GIFs
"Many students would use creativity during this project," said Ms. Cheng.
Students usually understand and do the coding behind making images move. Students usually enjoy making their own GIFs and sharing it with their community.
Scratch                
"We are currently doing this, and it is sometimes boring," said Lakshya.
Scratch is a website that teaches and guides the students to make different games out of different blocks. Students fill out peer reviews to give each other feedback and they fill out self-reflections to reflect on their own achievements. It helps beginners get a good taste of how coding works.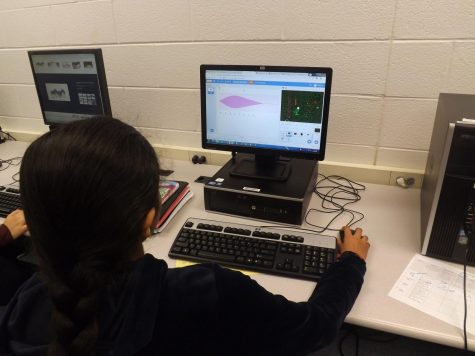 All these activities improve students coding skills and helps with their thinking skills.
"It improves critical thinking skills, thinking skills, problem solving skills, and challenges students," said Ms. Cheng.
Ms. Cheng used to teach programming classes in high schools but now she decided to teach to lower level students. This is her first year teaching this semester-long course in RCMS. She enjoys teaching this elective, and she would like to continue to do it.
Students want to continue coding even after the semester ends.
"I would like to continue coding, and also make an animated movie," said Lakshya.
There is a lot of patience and thinking skills needed to code at a very high level.
"This elective could help me in the future," said Lakshya.
Most of the jobs in later years would be based on AI (Artificial Intelligence), this is why it is good for students to learn coding at a young age.
"Students should start learning coding at a young age, so they can improve as they grow older," said Ms. Cheng.