RCMS students react to the growing trend of K-pop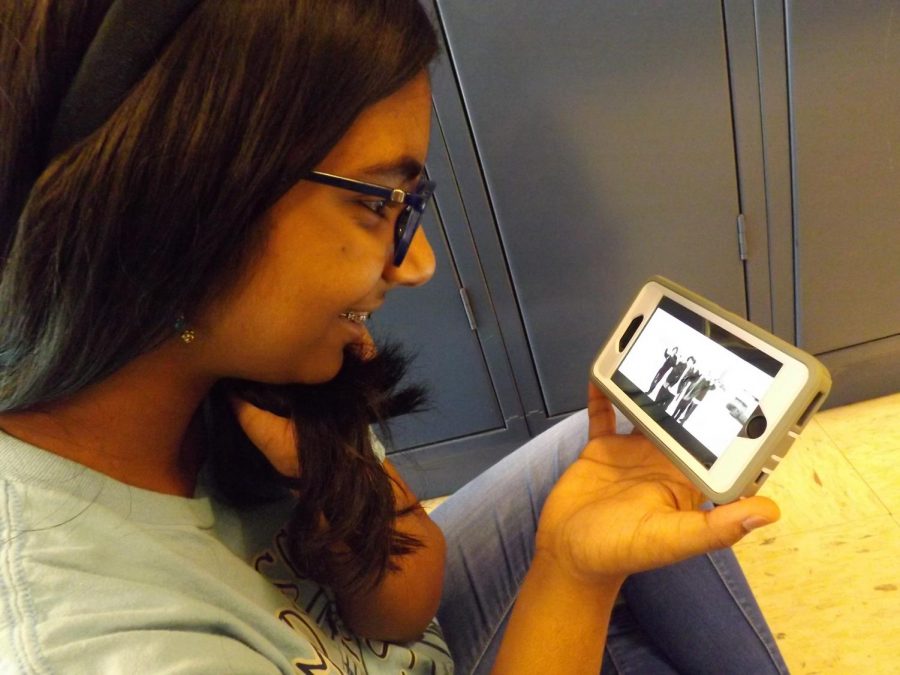 Nathalia Ayivor, Writer
May 31, 2019
The prominent music genre K-pop, also known as Korean pop, used to be a underrated genre, but it has made its way throughout the world to Rachel Carson Middle School.
Modern K-pop started in the 1990s, introducing the first K-pop modern group trio called Seo Taiji And Boys. It was formed on a talent show during 1992, and ended a year later.  A couple years later in 1997, the first girl group debuted. It was named S.E.S and lasted until 2017.
As the trend grows more, idols get influenced by each generation's style and various genres. People came across it pretty quickly from friends, and some by trendy songs, and soon enough got a lot of recognition.
Popular groups include Blackpink, EXO, GOT7 and NCT (all units), but from recent interviews by students at Carson, BTS is one of the biggest boy groups at the moment that are well known around the world.
"You'd mainly see a lot of people wearing BTS's merch around school," says Siri Chellapilla in the Legacy's team at RCMS.
"You really don't see people wearing merch as much as the BTS fans here," Siri says. There's really no proper explanation on how they became famous, but the connection between them and their fans may have had some impact on it.
Non-K-pop fans often think fans pick the most attractive members.  Considering what a few Carson students mentioned, it's nowadays more of the youngest ones or the one that stands out more, but it's more than just how they appear. Behind an idol's career, they are different. Some of their companies often try really hard to cover up the idols' actual selves with fake images to support the image they are trying to show the world, But some idols do try to show their stories in a way even if it's the slightest bit.
Not only does K-pop entertain their fans, but they often talk and include things most people go through, including stuff idols used to go through or still going through in their songs to show, and help people know that they're not alone.
Listeners express different feelings through music–sometimes they can even escape reality if they wanted.  
"When I listen to K-pop, the emotion I feel depends on the style and mood of the song: 'Bang, bang, bang,' OMG! I know this song!" Cathy Qi from the Trailblazers teams says, thrilled.
Each group in the K-pop industry has their very own message that they try to get across to their fans. "It's not just music, it has personality, which makes it a whole different genre from other genres," Alyssa Laabs from the Voyagers team states.
After all, K-pop can help people and entertain when it comes to listening or watching their music videos. "It is great, I made some friends and even my mental health improved since becoming a fan," Alyssa says.