'Grenade': Inside the Book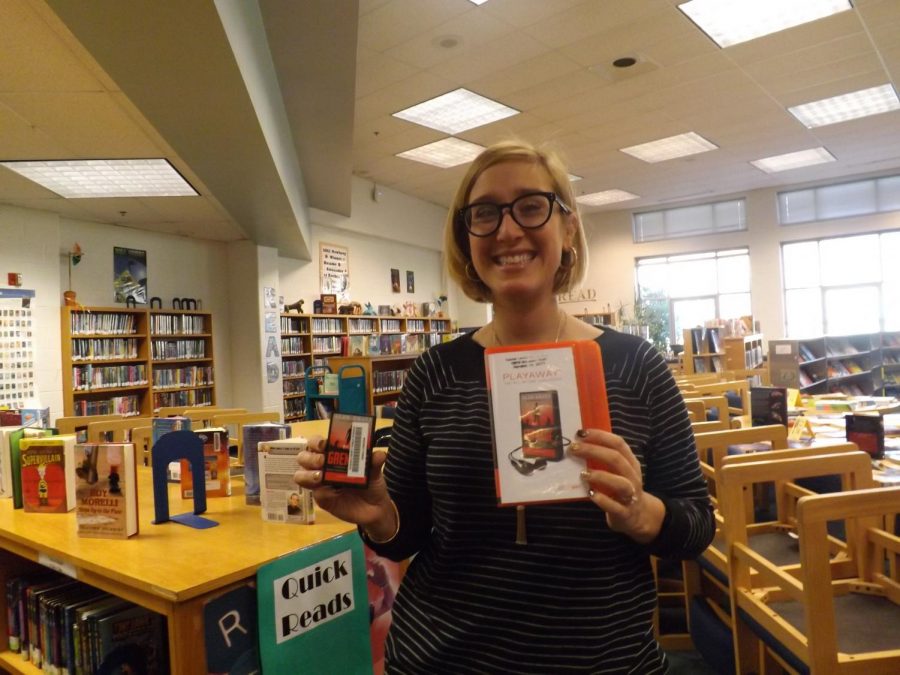 One of the newest additions to Rachel Carson's School Library, 'Grenade' has quickly become one of the most frequently checked out books amongst students and teachers alike.
Written by Alan Gratz, author of "Refugee," "Grenade" was released on Oct. 9, 2018. Fast paced and heart thumping, this historical fiction story would appeal to people who enjoy action and adventure-filled books.
This novel is about the fierce Battle of Okinawa, one of the many brawls of World War 2. It alternates between the points of view of two young soldiers on opposing sides of this battle.
"It was interesting to get the perspectives of two kids who were fighting against each other," says Elizabeth Donovan, the assistant librarian here at Carson.
Ray is a newly recruited American Marine who wants to get away from his father, who came back from World War 1 as an entirely different person than he was before. Ray doesn't want to become a monster like his father, but how can he do that while fighting in the violent and bloody battle of Okinawa?
Hideki doesn't want to fight in the war. In fact, he wants nothing to do with it. He considers himself a coward and is no person to fight. But, even though he is only in middle school, he is recruited by Japan's army and given two grenades. One grenade was to kill an American soldier. The other one was to kill himself if the worst of the worst scenarios occurred: if he was captured and held prisoner by the Americans. 
"I think that Alan Gratz must have done a lot of research before writing this book," says Ms. Donovan.
Alan Gratz has also written many other books. According to Carson's librarians, "Prisoner B-3087" and "Projekt 1065" are two of the other popular novels by him that are always in high demand by students, along with this years Carson's One Book and all around popular book "Refugee," of course. Many of his books are New York Times Bestsellers and are very popular among all types of readers.
As a former eighth-grade teacher, Gratz tries his best to make his books as entertaining as possible for middle school readers. Even though historical fiction isn't the most appealing topic towards students, according to Carson's librarians, this book was carefully crafted to be as entertaining and informational as possible. Gratz also tried to include what characteristics his fans said they enjoyed best about his former books through fan mail.
"'Grenade' exaggerates everything a lot," says Fareedha White, 12, of Carson's Champions team, "it really gives you an interesting take on things."
In many ways, "Grenade" is similar to Gratz's other books. For example, his novels are mostly historical fiction; but, there's a few things about it that really stands out to readers. 
"Something about 'Grenade' that really stands out to me," says Fareedha, "It's that there's no obvious good or bad side. All other books by Alan Gratz I have read have had an obvious bad side, but 'Grenade' really makes you think. Even though it's told by a Japanese soldier, knowing his story genuinely makes you question his title."
People are drawn to "Grenade" because it's always keeps you on the edge of your seat and, most significantly, readers are drawn to the two perspectives the story is told by and their tough lives and backstories, during part of one of many countries' worst times.
 "'Grenade' makes you question and think about a lot of things," says Fareedha, "but, most importantly, it is a very impacting and moving book."