New FCPS policy excuses student civic engagement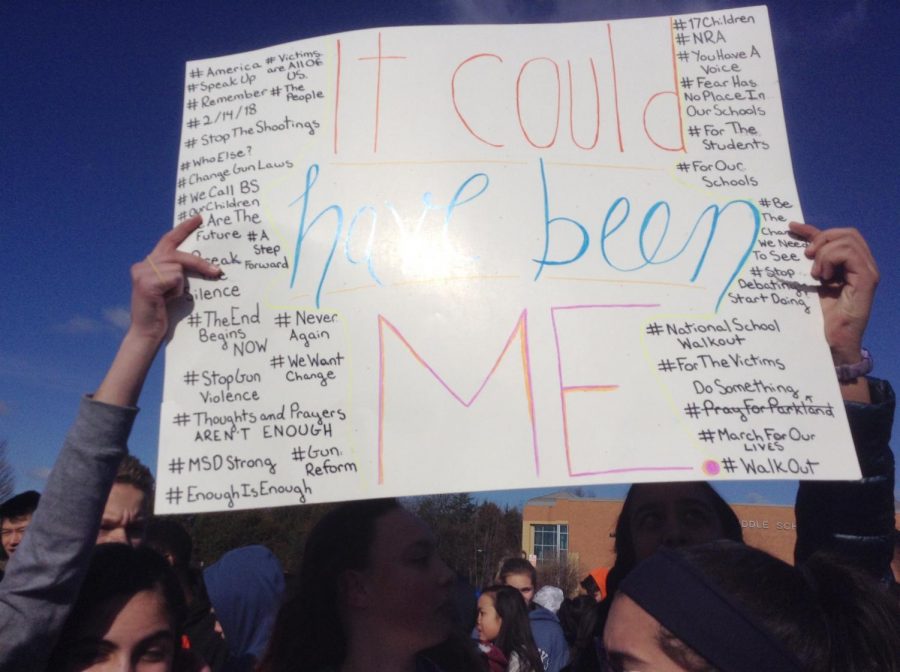 Activities such as protesting and supporting campaigns can now be considered an excused absence for all FCPS students.
Parents can request for their child to be excused for civic engagement purposes for part of a day once every school year, under a new policy policy that was adopted by the FCPS School Board on Jan. 21.
"Having a half-day excuse for civic engagement as students, I feel it's a step in the right direction," said Kimberly Boateng, the FCPS student representative. 
The goal of this was to promote and support student advocacy. It resonates with one of the goals in FCPS social studies, which is to make sure that students' voices are heard.
"Historically, students in Fairfax County, with its proximity to the nation's capital, have been engaged in civic activities,"  FCPS School Board Chair Karen Corbett Sanders said in a statement. "Civic engagement is something that is emphasized in our government classes and the new regulation recognizes that our students are offered multiple opportunities to participate because of our location."
Coming with the new rule, however, there are limitations.
A pre-arranged absence form and documentation regarding the student's civic engagement activity must be submitted at least three to five days in advance of the absence. This absence is limited to only once every school year, and the student must attend the school day partially.
"Students will need to be mindful of any classes they miss and make-up any missed classwork," Ms.Tamara Derenak Kaufax, vice-chair of the FCPS school board stated.
What urged the school board to act upon civic engagement absences were the school shooting marches two years ago. Following the school shootings during early 2018, thousands of FCPS students were engaged in walks that protest against gun violence, and several schools had issues with attendance for the students who participated in the walks.
After receiving the complaints, former School Board Member-at-Large Ryan McElveen asked the School Board to consider creating a policy that guides student civic engagement activities. 
Every policy made by the school board goes through a complex journey. First, this topic was brought up in a school board forum meeting. Then it was voted on to participate in a decision process customized for the topic and many other discussions. 
This topic was submitted on February 14, 2019. "There's probably been like, at least a year of discussion and work on this policy before it went out," Kimberly said.
During school board discussions, the pros and cons of this policy were presented. Some believe that this policy is beneficial because it encourages students to advocate themselves while others believe that allowing students to get out of school isn't the best choice.
So far, this policy seems to have a positive effect on FCPS, Kimberly said. This policy decision sets a role model for other counties, encouraging them to follow FCPS and support civic engagement for students. 
"I think this policy would bring more attention to civics," Akil Badvel, an eighth grader on the Voyagers team said. "It gives the students more opportunities to engage in civic activities."
The FCPS school board is currently observing the effects of this rule since it was just introduced to students and parents. They are looking forward to revising the wording depending on the outcome. As long as this policy stays in effect, any FCPS student can be a civics advocate.