Students and staff find ways to keep busy in quarantine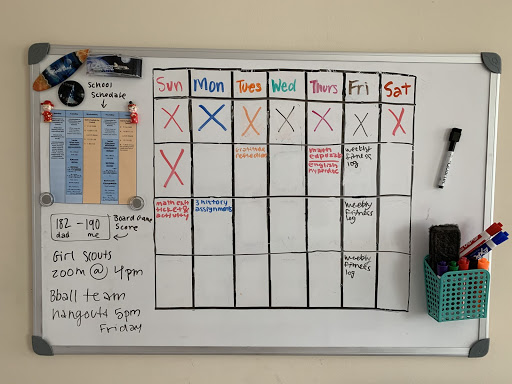 Since RCMS students have been stuck at home due to the quarantine, it leaves them with tons of free time. Many students have resorted to Netflix, Tiktok, Roblox, or other online apps/shows to pass the time, but students and staff have also found ways to be creative and productive.
Social media and books are some of the most common ways students have passed time.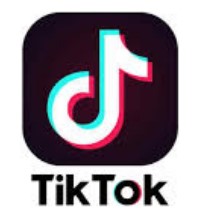 Sameera Gorthy, an eighth-grader on the Wolves team, said, "When I am usually bored I scroll through TikTok or facetime my friends. I go on social media throughout the day when I have nothing else to do but I try to limit the time I spend on social media." 
When social media, friends, and family are occupied, many students like to travel to the realm of books. 
"I enjoy reading a lot," said Sameera. "I read many books during quarantine." 
Staying active
Although quarantine shut down activities such as sports, not all activities have been canceled.
"My dance class still continues over Zoom," said Riya Ghate, an eighth-grader on the Yellow Jackets team. "Whenever I am bored, I learn the new choreography and practice it over and over again."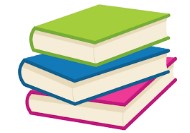 RCMS students need to stay active and fit like they used to before schools closed. Anjali Borra, a seventh-grader on the Trail Blazers team, has been staying active by going on bike rides and runs, jumping on her trampoline and practicing dancing at home.
Anjali also plays AAU basketball and has been making sure to practice her skills. She has been receiving practice ideas from her coach. 
"My basketball coach gives us weekly workouts," Anjali says, "including full-body lifetime fitness workout videos, shooting drills, dribbling drills and running assignments." 
Ms. Amy Allen, an RCMS staff member on the Legacy team, has been staying active with her children as well. They have a fun time outside and they come up with new and unique activities. Once they had a family field day with events.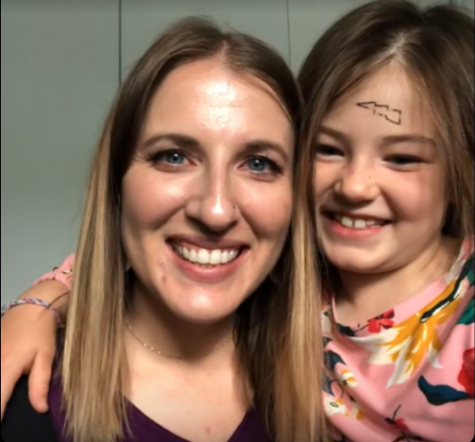 Ms. Allen and her daughters threw water bottles and tennis balls into wastebaskets. They had spoon races, and they had a race with socks between their legs.
Harper Nave, an RCMS student on the Legacy team, has been running around her neighborhood and doing some yoga outdoors to stay active. She also goes on bike rides whenever she has free time. She enjoys going on walks with her family as well.
Getting creative
Anjali also enjoys arts and crafts. She especially enjoys working with modern art and splatter painting. She says that she picked up the rainbow loom again and is addicted. Other people are also playing outside with chalk and making art. Ms. Allen plans to start up calligraphy. 
Ms. Joanna Silva, the English teacher on the Yellow Jackets team, created an Instagram account for her students. 
"I was seeing you guys every other day, at least in the hallways, but now there is a sense of not seeing you and I was looking for another way to reach out," said Ms. Silva.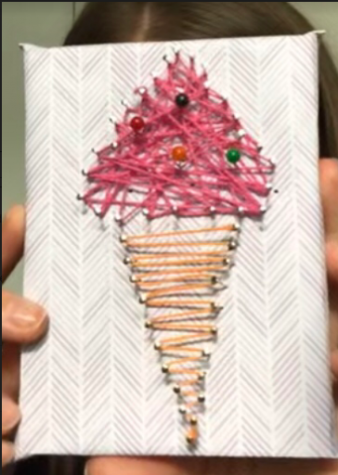 To get more ideas for what to do during this time, we also sent out a questionnaire and we got some interesting results. 
Many people have been playing in their backyards, and some even starting their very own garden. One person is even making yard decorations to enhance their backyard. 
"I have been baking a lot and I made a cake for Easter," said someone from our questionnaire.
Ms. Allen also mentioned that she has been cooking a lot more now. Some of the things she is making are tzatziki sauce, sweet potato gnocchi, steak chili, salmon, broccoli, rice and orzo. You can try out some of these recipes as well. 
Both Anjali and Harper have also been spending more time in the kitchen. Anjali learned how to make homemade taco shells and lettuce wraps. She also made some Korean cauliflower. Harper has been baking a lot, and one thing that she makes frequently is muffins. She has also been trying unusual food combinations such as avocado and dragon fruit.
Staying organized
One thing many feared about quarantine was its effect on productivity. Ms. Allen has been keeping her daughters organized as well as herself by using a schedule which includes when each person has a class. Anjali mentioned that she is also using a schedule to help her stay organized.
While she is bored, Ms. Silva organizes her home and creates a list of the tasks she has to accomplish. Quarantine is giving many chances to put their lives together and become more productive.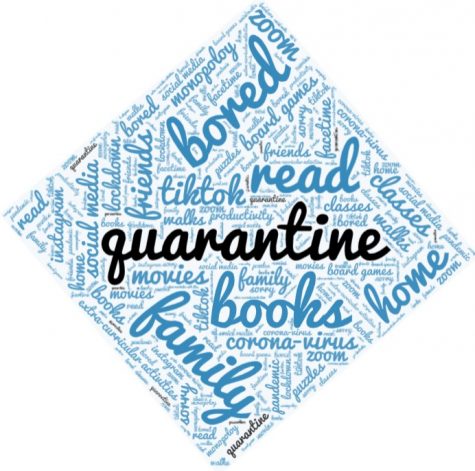 "When I was at work, I only thought about work. When I'm at home, I'm 100% present at home so I do find it challenging staying on a task. The list keeps me prepared," said Ms. Silva.
Staying connected
When you can't see all of your friends and family in person, it is important to stay connected as much as possible.
Harper says she has been having family game nights as well as family movie nights. To keep in touch with her friends, she has been texting them.
Riya is connecting in similar ways. "I play board games such as Sorry or Monopoly with my younger brother," she said. "In addition to that, I watch movies with my family." 
From the questionnaire, we found out that one person is playing charades over FaceTime.
Ms. Allen said she has been having virtual girls' nights with some of her friends.
"The important thing to keep in mind with the quarantine, is to limit your exposure to the news, and find ways to connect with your support group," said Ms. Allen.
More ideas
From our questionnaire, we also got many books, movies, TV shows and game suggestions. Check out the list below to see them!
Movies/ TV shows:
Marvel movies

"Trolls"

"Abominable"

"Little Giants"

"Thundermans"

"Paradise Run"

"Nicky Ricky Dicky and Dawn"

"Survivor"

"Lego Masters"

"Masked Singer"

"Star Wars"
Books:
"Insignificant Events in the Life of a Cactus"

"Restart" 

"Hello Universe"

"Pay It Forward"

Harry Potter series

"Lunar Chronicles"

The "Shadow and Bone" trilogy
Games:
Animal Crossing

Monopoly

Life

Uno (You can play different variations of this game)

Charades

Pictionary

Taboo

Apples to Apples

Spot It

Sorry

Scrabble

Bananagrams

Risk

Catan