SpaceX launch spikes excitement in RCMS students and staff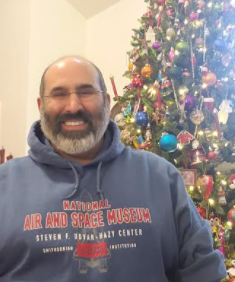 Astronomy-loving RCMS students and staff watched as NASA's SpaceX Crew-1 team lifted off on Nov. 14th, on their journey to the ISS. In a quest to futurize our technology, several experiments are to be conducted—including one created specially by a student.
"Students having the ability to collaborate so closely with NASA is absolutely phenomenal," says Mrs. Sona Sharma, a seventh grade Biology teacher at Carson. "That is such an amazing feeling to have your work go so far."
NASA, a multi-billionaire space company, launched the Crew Dragon spacecraft into space orbit. Like all other space missions, the Crew-1 team will work hard to bring new discoveries to scientists back on earth. This space mission in particular is carrying various, unique experiments that will change our life in the near future.
RCMS alumnus Nikita Polyakov, a ninth-grade student now at Langley High School, thinks that this mission will do much for our world.
"The cost of launching American astronauts will lower as time goes," he says. "Soon, we will have humans in space for quite a long time."
One of the big tasks which they will carry out is a student-created experiment.
The experiment was created by Finsam Samson and Yujie Wang, two high school students from Michigan. Their idea won its way to NASA through a space competition, in which they were one of the top selections. 
Its purpose is to study how spaceflight affects the brain function of the astronauts in space.
Being in space can affect astronauts in various ways—one of the most important being the brain. The students want to find out if spaceflight can cause astronauts to have trouble remembering, concentrating, learning new things or even just making decisions.
"That is a really cool idea," exclaims Anika Giri, an eighth-grader at Carson. "I feel inspired and am really proud of that student. I think that this will help scientists adjust the spacecraft to help astronauts."
Alongside students, teachers were intrigued by this experiment as well.
"As teachers, that is why we teach…to help our students achieve great things," says Mr. Moosa Shah, a seventh grade biology teacher. "I am happy that science is being encouraged and celebrated in this way."
Moving into the future, scientists have been working endlessly on the new era of space transportation.
Currently, space transportation is limited to only astronauts traveling in specially designed spacecrafts—but as time goes, plans have been set to send humans to space for leisure and not for any specific mission.
"I think this will be a once in a lifetime experience," Mrs. Sharma says. "Being in space will teach me so much, although I am afraid of heights!"
Other students and teachers thought the same way, although there were a few other ideas that came to mind.
"It will feel disorienting, since we won't be able to tell our ups and downs," says Nikita.
Anika says that we might lose interest as time passes.
"I think it will be pretty nice at first," she suggested. "But as time goes, it will feel pretty boring since time goes slower in space. It might drive astronauts to take risky actions."
Students and staff think that this mission will help scientists adapt our technology to certain circumstances, as we dig deeper into space.
The crew is scheduled to stay at the International Space Station(ISS) until spring 2021, planned to be the longest human space mission ever launched from the United States. 
"I am pretty confident that the mission will go successfully," Mr. Shah said. " I know that these missions are built upon many hours of testing and planning."
Mrs. Sharma agrees with Mr. Shah.
 "They have worked so hard on this mission," she said. "Because of the extensive training and safety measures, I think they will do a great job out there."
As for Anika, she believes that the numerous hours put into the mission has ensured them a successful journey.
Exclaiming in joy, she said, "So much effort will not go to waste!"