Some students at RCMS believe homework is unnecessary with concurrent learning
With numerous articles written about how COVID-19 has altered the way many people value homework, some are asking if students should be getting homework while they are learning virtually from home. 
"Because students were on screens all day learning, some changes made at RCMS included not wanting to provide too much additional online learning for students in the afternoons and evenings," said Ms. Melissa Tochterman, Assistant Principal at RCMS. "Given that, we tried to pull back on the homework." 
Most students at RCMS don't turn on their cameras during online lessons, leaving some teachers with a challenge to support learning needs. 
Mr. Stephen Holmlund, an RCMS resource teacher, who has been teaching virtually this past year and said, "When teaching in person I can help support learning in other classes and answer questions. In online learning, I can't see students, so there is a lack of connection."
Online learning due to COVID-19 has also been a learning experience for many teachers such as Mr. Sven Ostenfeld, RCMS eighth-grade science teacher. 
"COVID has taught me that I find it's more relevant if homework applies to students' lives outside of school."
FCPS guidance states that homework across disciplines should not exceed 1.5 hours at the middle school level. Although the school has tried to pull back on homework since the pandemic, some students report spending up to four hours per night on it. 
"I spend three to four hours on homework some nights," said Sofi Pehrson, eighth-grader at RCMS.
Other students said that they get close to no homework. Whatever the case, most can agree that students and teachers have varying views on both the necessity and amount of homework.
According to Ms. Tochterman, "Homework should have a purpose and reinforce concepts learned in class." 
Mr. Holmlund, also agrees that homework should be an enrichment of what students learned in class because some students need additional practice.
Impact homework has on students
In the FCPS 2017 Middle School and High School Grading and Reporting Student Survey, 75% of students said that they were at least somewhat concerned about the amount of homework being given. Now that most students are online all day some think that much screen time is negatively affecting mental health.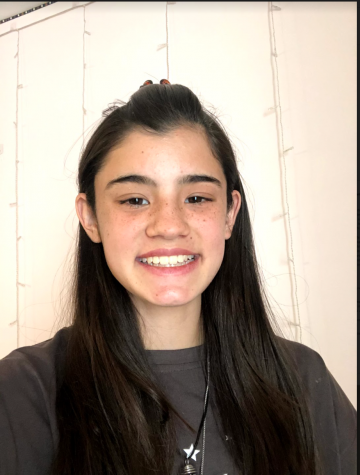 Sean Kimutai, eighth-grader at RCMS stated, "Homework has a negative effect on not only my own but a lot of other students' mental health." 
In that same survey, 58% of students at least somewhat agreed that homework is necessary to learn content, but more than 40% at least somewhat disagreed. 
Safiya Masood, RCMS eighth-grader reported, "Homework is necessary for math practice and reading but should not exceed an hour."
Some students agreed with Safiya that homework is necessary, but others felt different.
Sean said that homework, "For the most part is not really necessary because if you understand the content, then why do you need to do the homework? And If you don't understand it, you can't do it."
Recommendations from students to teachers
When planning homework assignments, students recommend teachers should take into consideration that students' brains function and learn differently. Some students like Safiya benefit most from Edpuzzles (videos with questions), worksheets, and study guides. Other students like Sofi Pehrson, eighth-grader at RCMS, learn best by finishing notes and reading textbooks for homework. 
Meanwhile, Sean said that he learns best from projects. "Projects give students a chance to show they understand the information, while still being creative."
Many students recognized that teachers are doing their best, but it is always helpful to reassess what works best for students, given both the current environment and unique learning needs.
Here is some advice for teachers from a RCMS student who remained anonymous:
Try to place yourself in the shoes of your average student with after-school activities and home responsibilities. Picture how they might feel, how long it would take, and the amount of difficulty of the assignment.

Balance out how much effort you put into grading and the amount of effort that will be put in by the students.

Ask your students how they honestly feel about the homework.
An article from The Washington Post recommends that educators increase engagement by clarifying the purpose of the work and allowing students to choose which problems to do or which topics to research. Teachers can also allow students to stop when they believe they understand the concept. 
Advice from teachers to students
Here is some advice from Mr. Holmlund to students:
Get started with assignments early/don't put it off.

Understand you may need help and seek it out.

Talk to teachers- the dialogue between students and teachers is so important.
"Flexibility and open communication are key- from students, teachers and parents," said Ms. Tochterman. "When you get to know your students, homework becomes a reinforcement of skills and not a dreaded assignment."