Parents protest masks and more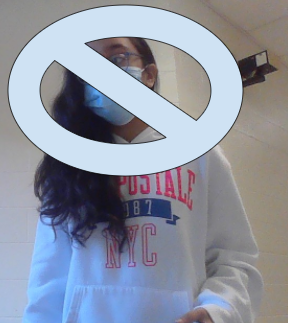 Parents have decided to protest school masks and more this fall by holding rallies throughout Northern Virginia. 
One rally took place outside Rock Ridge High School in Loudon County on Tuesday, Oct. 5. The parents were seen holding signs such as "My body, My choice" and "I can't breathe."
Carson also has a mask mandate, so some students are worried this could happen here as well. 
"This must be really stressful for the students," said Noelle Koh, of Herndon. "I think they are torn between agreeing with parents and knowing what's right and wrong."
Elizabeth Thomas, an eighth-grader at Rachel Carson, agrees. "It also must be really hard for the staff. I don't think they are really allowed to disagree with parents even though their opinions differ."
The protests were peaceful, but Cornelius Mitchell, an eighth-grader at RCMS, expressed concerns about safety.
"I'm really concerned about the safety of schools," he said. "I definitely don't agree with the protests and hope they stop." 
He also added that vaccines and masks are important for medical safety and should be worn.
Similar protest also took place in Fairfax County at Luther Jackson Middle School in Falls Church. Not only were the parents protesting masks, they were also protesting vaccines and two books that were recently added to the school library, "Gender Queer: A Memoir," by Maia Kobabe, and "Lawn Boy," by Jonathan Evison. Both include LGBTQ+ content. Parents claimed that both books contain hold content.
Parents also stated that the books had pedophilic content that they thought was "unacceptable."
The school board later decided to pull the two books from the library and further examination will decide if they will be pulled permanently.
"I honestly think that the books should stay in the libraries," says Marriam Raza, an eighth-grader at RCMS. "It should be the student's decision if they want to read them or not." 
She thinks that the books could have importance for some students that are struggling with self-identity. 
"I think many students might be able to relate to the books and find comfort," she said.