New rules for recess revealed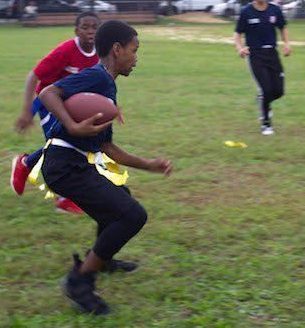 The rules for how RCMS is going to implement recess into school starting next school year have been announced.
Recess will be implemented into a specific period and will be 15 minutes long at a minimum. Due to a no phone policy that is being voted on in the summer of 2022, phone usage will be banned for any reason.
Many students are excited for the change, considering it a great opportunity to relax during school.
"I'm excited for this recess since after online learning many students were being overworked due to not having a break," says Kishan Balaji a seventh-grader on the Champions team. "This will be a great experience for many students since it provides a time to cool off and talk to friends you may not have talked to in many years."
The School Board hopes this helps students in mental, physical and academic ways. This is different from homeroom because now students can move around and are not confined to staying inside. The School Board hopes this will also give them a bigger opportunity to meet new people and make strong bonds with new people. It is also a way to give students activity during the school day. Usually students will only run around during gym period, but now they can choose what they want to do such as sports like basketball or just walking with friends.
"The School Board did research that showed that recess gave students benefits in  both social and academic behaviors," says Mr. Chris Powell, an assistant principal at Rachel Carson Middle School.
After reviewing the board documents, Mr. Powell reports that recess is likely going to be following a close order as lunch which means that students will be organized into three or four different groups depending on what class they are in. But there is one crucial difference which is that recess isn't an extra time addition and instead it will shorten a class for its time period. During recess kids will be permitted to go on the blacktop and field.
"Since our school is really big in its student population we will probably split it into blocks like lunch," says Mr. Powell, "but instead of extending the day we will have it take a piece of a class time."
Usually kids would be able to receive things such as recess detention lunch. But the School Board decided not to allow the students' recess to be taken away for a reason. They decided this because recess is an important part and one mistake leading to recess being taken away for say a week can have effects on a kid who is used to the schedule both mentally and physically.
"No recess can be held from any student for prudent reasons," says Mr. Powell.
Phones might not be allowed during recess due to a new phone policy that will be voted on over the summer of 2022. If the policy passes then no phones will be allowed. If it doesn't pass then it will depend on RCMS administration if students are allowed to use their phones.
"They should be able to use their phones because then they won't get bored if they don't feel well or are injured," says Charu Chandra Ejjagiri, a seventh-grader on the Champions team.
The Board documents say that during recess you will have the free choice to do whatever you want to do. You can play sports or you can walk around with your friends. Also since Rachel Carson has a field, basketball court and kickball field you can do a lot of things.
"I am looking forward to recess as I will be able to play basketball or any other preferred activity with my friends," says Ansh Gupta, a seventh-grader on the Legacy Team.