25 Years at RCMS
On Sept. 8, Rachel Carson Middle School, completed its 25th year of teaching students in Fairfax County. 
In celebration of this historical moment, the school decided to have a 25 Years celebration with the students on May 11. In accordance with the celebration party, the school decided to make a mural to commemorate the 2022-2023 year students with their names.
Rachel Carson Middle School started as a forest before being excavated, then transformed into a school in 1998. Many of the landmarks now, were not built then. 
"A lot of the buildings now were not there then. Buildings such as the Discovery Square, King Abdullah, and the retirement center. We were one of the first to be in the area."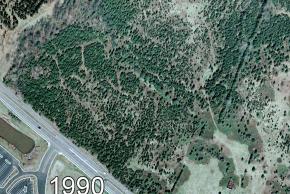 Rachel Carson Middle Schools, in Herndon, opened its doors on Sep. 8, 1998 with its first principal, Gail Womble. 
The current principal of RCMS is Mr. Gordon Stokes. Mr. Stokes used to be a history teacher, before he became a principal in 2015. Mr. Stokes was there during the opening of the school in 1998. 
Mr. Stokes shares his thoughts about his time in 1998.
"It was special," he said. "We were creating a school culture and a connections with the students. I was involved with creating something new."
The school and planning had the intent of teaching around 1250 students, but only managed to pick up 835 students in its first year. Those 835 students picked the school mascot and colors.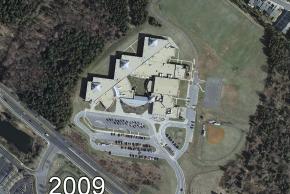 "We only had around 700 students back then, now we have 1300." 
The School has various themes that have been kept throughout the years such as team names, traditions, positive school environment, holding music, and learning opportunities.
"There were originally six teams, and the students in those teams voted and chose a name. Some names like Trailblazers, stuck."
In 1998, technology was not as accessible then. The school had a computer lab, as well as the Computer Solutions course. 
"One of the biggest impacts was technology. We now have smartphones and social media. Now every student has a computer."
Rachel Carson Middle School gets its name from the environmentalist, Rachel Carson. She's an author of Silent Springs, and a woman in science. The Fairfax School Board unanimously voted for Rachel Carson because they wanted more women and girl empowerment in Science and Mathematics.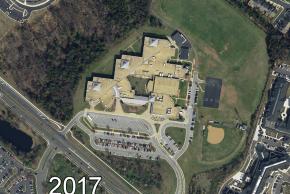 "With the help of the community, the school name, Rachel Carson, was appointed."
Before the opening, the school was called Western County Middle School. Initially, the school had two options to name the school after, Carl Sagan and, of course, Rachel Carson. 
Mr. Stokes shares, "One of the special things about the 25 years is connecting with the students, and providing better learning opportunities."