Carson vs. Lanier basketball game
RCMS seventh-grade boys and eighth-grade girls win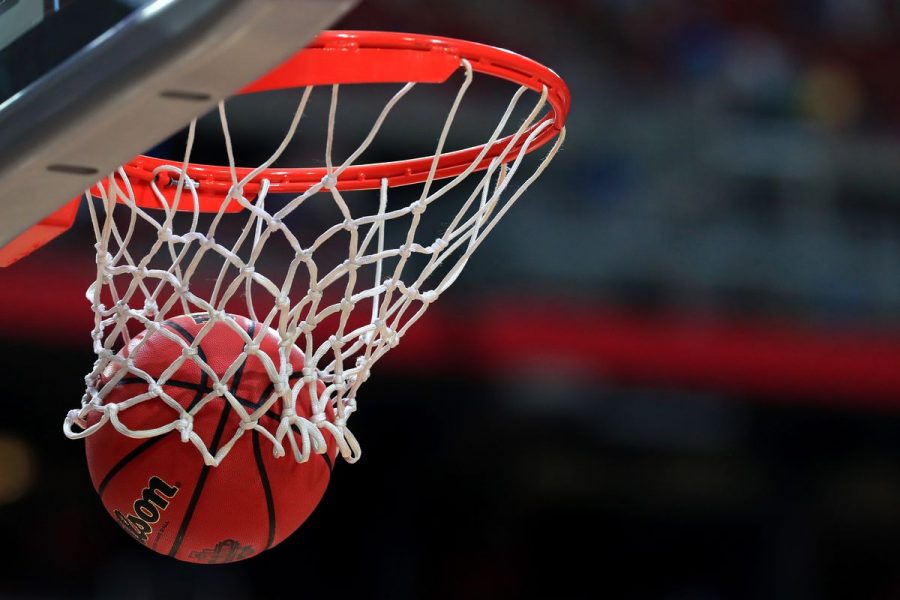 The Rachel Carson basketball teams played against the Lanier teams on Friday, March 22. A total of three games were played from 6 to 9 p.m. in the Carson gym, which was packed with students from both schools. The RCMS seventh grade boys and eighth-grade girls both won while the eighth-grade boys and seventh-grade girls lost.
The seventh-grade boys' team defeated the seventh-grade Lanier team in the first game of the night. According to the players, their success came from "good shooting" and "moving the ball around." Another factor of their success came from Darren Harris, who scored 37 of the team's 47 points.
"We hit a lot of threes at the start, but it died down after a while," said Tyler Andre, 13, of Legacy team and on the seventh-grade boys' basketball team.
Following the seventh-grade boys' victory, the seventh-grade and eighth-grade RCMS girls played each other. After a close game, the eighth-grade girls came away with the win against the seventh-graders.
"It was loud and everybody was really supportive of both teams," says Harshal Lobana, seventh-grader on the Trailblazers team. "There were more people from Rachel Carson, obviously," she said. 
In the last game of the night, the RCMS eighth-grade boys lost to the Lanier team in another close game.
All three of the Carson teams are coached by Ms. Stephanie Lohman, an RCMS physical education teacher. Each team consisted of 10 players who made the team following the tryouts on March 6.
Students who attended the game described the environment as "loud, very fun, and exciting." Seliz Aktuglu, a seventh-grader on the Legacy team, commented, "The games were really interesting, and I would go again."