Changes proposed for dress code
Dress code changes proposed in March by some members of The Fairfax County School Board are expected to be voted in on May. Some of these possible changes include: banning sleepwear, clothes that expose undergarments, and any clothing with harmful or hateful signs and slogans. 
According to multiple news sources, some members of the FCPS school board proposed some new additions to the current dress code, including possibly banning pajama pants or sleepwear of any kind and clothing that exposes undergarments. 
Maggie Beard, a seventh grader on the Mavericks team, is not a fan of the proposed changes. "I would be upset because I like weaing pajama pants," she said. 
However, Ajay Bodapotula, a seventh grader also on the Mavericks team said he wouldn't really care. "It wouldn't affect me," he said.
In a survey of RCMS students, 84% of students who responded said that they think wearing pajama pants to school is fine. However, 75% don't wear them to school. 
"My mom would kill me if I did, and she'll get so mad," said Medha Muthu, on the seventh grade Mavericks team. "She only lets me wear them on pajama day."
Some students questioned why changes like banning pajama pants are necessary. Ajay said, "It's not doing anything to society."
Maggie thinks it's unnecessary.
"They're just wearing clothes," she said. 
Some RCMS staff members, however, can see the School Board's reasoning.
Mrs. Carrie Guild, the Mavericks history teacher, said dress affects behavior.
"If I wear sweatshirts and things like that, I don't feel as motivated to do work," she said. 
Ms. Kelly Cosgrove, the assistant principal of RCMS, agreed.
"If you wear loungewear to school, you're not going to want to work," she said. "If I'm in my pajama pants, I'm in my comfort zone. If I was wearing pajamas, I'm not gonna be able to work as much. If I'm in my work clothes, then I know that I should be like this and I should do work."
Mrs. Guild saw another benefit banning pajama pants.
"It would make pajama days more exciting," she said.
The current FCPS states that clothing and accessories should not do the following:
Display vulgar, discriminatory, or obscene language or images 

Promote illegal or violent conduct 

Contain threats or gang symbols 

Promote the unlawful use of weapons, alcohol, tobacco, drugs, or drug paraphernalia 

Expose private parts or show an excessive amount of bare skin (see-through clothing) 

Contain studs or chain belts 

Include hats or other head coverings unless worn for significant religious, cultural, or medical purposes. School administration may reach out to a student's family if clarification is needed regarding the purpose of a head covering. 
Some students like Maggie think that the dress code isn't fair. However, others such as Medha think the dress code is "fine."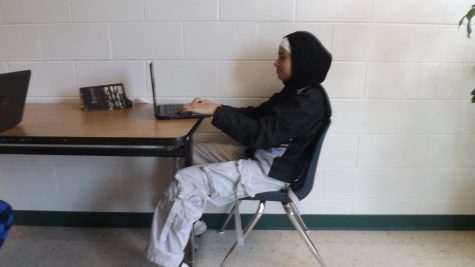 Whatever the vote may be, students can expect the 2023-2024 school year to be a little bit different. 
"I feel like [the dress code] is fine and it's not that strict and I think that everyone should be comfortable," says Ajay.