Winner chosen for 'Matilda Jr.' t-shirt contest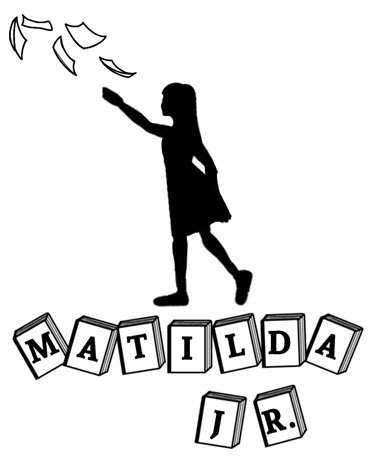 Isha Kargbo, an eighth-grader from the Dolphins team, won the Matilda Jr. Musical t-shirt contest, which ended on Feb 18, with a design that features Matilda reaching for her dreams.
"Basically the design is about how Matilda is standing on a bunch of books for all the knowledge she has gained over the years. The pages are her reaching for her dreams and the more knowledge she could gain but she just isn't there yet. So the further into the musical the more this gains,"  Isha said.
Contributors submitted at least 12 pieces of artwork and designs for the contest, all either hand drawn or done by the computer. The winner earned four free tickets to the musical and the honor of having the design on posters and T-shirts around the school.
The results came on Feb. 19 and ended up with two finalists, Isha and Angela Leo, a seventh grader from the Trailblazers team. The next vote started and the winner was Isha.
"Congratulations to Isha, and thank you to everyone who submitted a design!" said Mr. Joshua Bickford, the RCMS Theater arts teacher.