Students enjoy new song 'Stay Alive' by BTS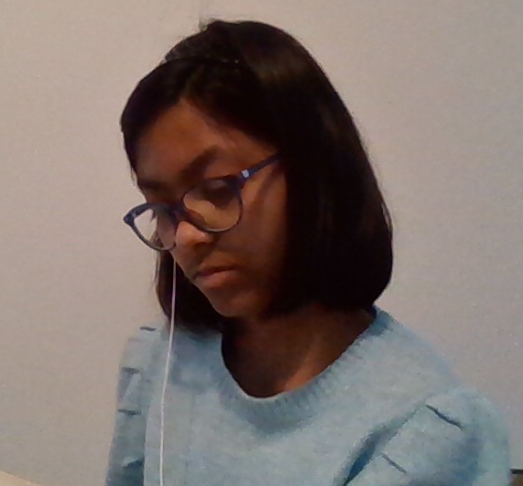 Students from Rachel Carson Middle School are proud of BTS — one of the most famous idols in the K-POP world — for their latest song, "Stay Alive," as it had broken many records.
On Feb. 11, BTS Jungkook and Suga released their song "Stay Alive," in their webtoon "7 FATES: CHAKHO." Jeon Jungkook seized the microphone and put all of his feelings in the song to capture the essence of the webtoon, while Suga (Min Yoon-gi) took the role as producer of the soundtrack
Many shared common feelings after hearing the song for the first time.
"So, it was by two really good singers from the band and overall it was a really nice song," said Varenya Immidiseti, a seventh-grader from the Legacy team.
Verenya mostly loved the song because her favorite member in the band, Jungkook, was singing the song.
People also took in the meaning of the song, and what the song meant to portray.
"The song was almost a plea to stay alive, it was meant to showcase emotion," said Shrayanthi Balaji, a seventh-grade Champion.
"Aching" and "yearning" were the first words that came into her mind after she heard the song.
Varenya felt that it was more meaningful than most of their other songs, it depicts a lot of soul and sentiment.
"It was one of their most emotional songs because the lyrics in the Korean parts were really meaningful," said Varenya Immidisetti.
Shrayathi liked the words in the song, especially the words, "please stay alive."
Ananya Sah, a seventh-grader from the Majestics team, shares her thoughts about how this song had connected to her personal life.
"My grandma is not in this world anymore, so when I listened to it, it felt as if it was for my Grandma," said Ananaya Sah.
Most people were proud of Jungkook and Suga after they broke Spotify streaming records, passing 50 million streams in a very short period of time.
"Honestly, it's like a lot of positive emotions, I'm very proud of them and how far they've come," said Shrayanthi Balaji, "they've done so much as musicians, not only these two but all of BTS as a whole."
A few students found out about 'Stay Alive' while scrolling through YouTube, after BTS had released their MV(Music video) and OST, while some students, like Ananya, found out from their friends.
"I have a great friend who told me about it, so I decided to listen to it too," said Ananya Sah.
Varenya also gave her opinion of Jungkook's singing in 'Stay Alive.'
"Jungkook is my bias so of course I think he did incredible like usual," said Varenya Immidiseti, "he is an awesome vocalist, and Suga is an awesome producer."